In the university library, students can get acquainted with the book exhibition dedicated to this event. Familiarity with Greek history and culture will continue in many different forms.
On February 28th, 2019, a student conference entitled "Greece and Russia: the history of bilateral relations" was held, dedicated to the "cross" Year of Language and Culture "Russia - Greece", announced by Russian President V. V. Putin.
The conference was attended by second and third year students of Economics and Law Department and Construction and Computing Department. Students of Orekhovo-Zuyevo Technical School (Kurovskoye) took part too but in distant form.
Eight reports were heard, the topics of which covered a fairly wide range: the contribution of ancient Greek scholars to the development of exact sciences, the architecture of Ancient Greece, the history of the Olympic Games, the influence of ancient scholars on modern science, the economic development of Ancient Greece, foreign economic relations of modern Greece, etc. Students plunged into the world of Greek culture and art, became acquainted with the history of the country and its traditions and modernity. Reports are logical, consistent and evidence. Conference participants were actively involved in the discussion of topics. The best works were noted, their authors will be awarded with diplomas:
Within the framework of the "Cross" Year of Language and Literature "Russia - Greece", various projects will be implemented at the university. Among them, a seminar for students of fine art and design "The value of ceramics of ancient Greece for world art", a round table "Ancient philosophy as an integrating form of spiritual culture", a series of lectures "The Art of Ancient Greece" for college students and art schools, a contest of myths illustrations Ancient Greece, the evening of Greek music and much more.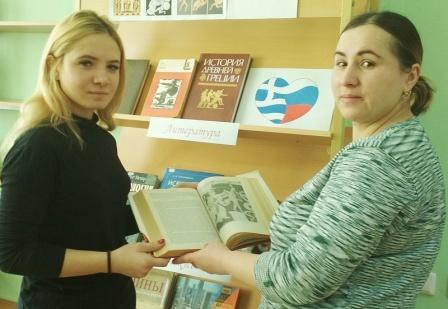 One of the expositions of book exhibition in GSU library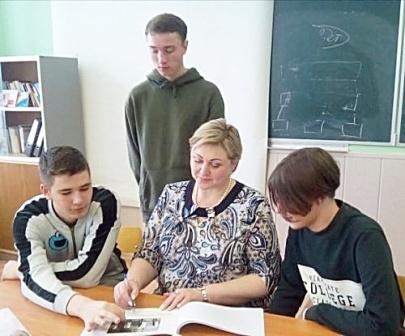 Students during the preparation for the conference with candidate of economic sciences M. V. Tanygina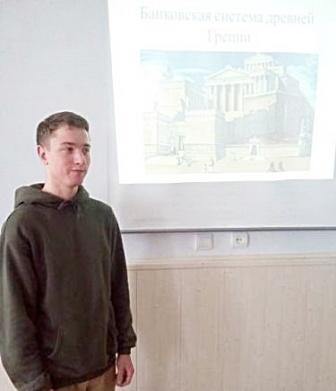 Second-year student of Economics and Law Department Vladimir Titov told about the banking system of ancient Greece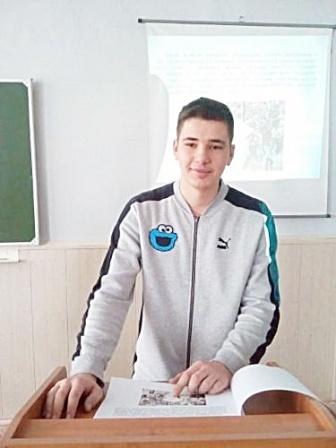 Second-year student of Economics and Law Department Georgy Kozulitsyn delivers a report
GSU Media Centre