As part of the celebration of the 120th anniversary of GSU, there was a meeting of students of the first graduation of specialty «Social and cultural service and tourism» with university lecturers.
In 2004, 54 people entered the specialty «Social and cultural service and tourism». The group was large, almost a third – boys. The specialty has just been opened, and there were many people who wanted to get one: working in travel agencies in Russia and abroad seemed especially attractive to young people. The children came from various areas of Moscow region and neighboring areas, but immediately became friends, took an active part in student life, visited tourism exhibitions, went on excursions to other cities, and practiced in travel companies, in which many then stayed to work.
Time flies quickly, graduates of 2009 became real professionals. All this time in tourism work on the specialty Natalia Nasonkina, Olga Chermoshentseva (Korneeva), Irina Makeeva (Melnikova), Olga Egorova, Julia Shcherbinina, Evgenia Chalova and many others. Anastasia Belashova (Morsina), Maria Kazakova, Antonina Slizh (Soot) work at the university.
Participants of the meeting told about themselves.
Anna Belova: "For almost 10 years she worked in tourism, in travel agencies Pegasus and Coral Travel franchise, then decided to open her travel agency in Likino-Dulyovo, but since the town is small and the competition is great, she decided to change her field of activity and now I have two massage rooms - in Likino-Dulyovo and in the town of Kurovskoye. I love my job very much (as well as tourism, of course). Of course, the skills of communication with people, commitment, responsibility – all those qualities that I developed in myself when working in a travel agency – I was very useful. Thank you for the profession! I took out my lucky ticket because I studied here! "
Natalia Nasonkina: "From September 2012 to the present, I work in the tour operator company Pegas Touristik. In 2017, together with Irina Makeeva (classmate), we opened our own travel agency LLC "VIPVOYAZH".
Graduates met with the rector of GSU, Professor B. V. Ilkevich and Dean of the Faculty of Social and Humanitarian Education, Candidate of Pedagogical Sciences, Associate Professor N. N. Uvarova. For graduates a tour of the university was organized. The participants of the meeting watched a video presentation with shots from student life and the wishes of teachers, each photo of which was greeted with glee, graduates with nostalgia remembered the student years spent in the walls of their beloved university.
In memory of this event, the meeting participants left their wishes and words of gratitude to the teachers on a sheet of drawing paper. Many of them visited the university for the first time after graduation and were pleasantly surprised at how it changed: the number of students' increased, new areas of study and specialties opened, a modern material and technical base was created, etc.
Everyone was very pleased, many said that they would like to bring their children to study here or continue their education in graduate and postgraduate studies.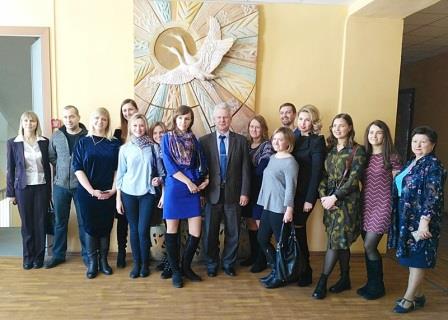 Participants of the meeting of graduates with the rector, doctor of pedagogical sciences B.V. Ilkevich and lecturers of Faculty of Social and Humanitarian Education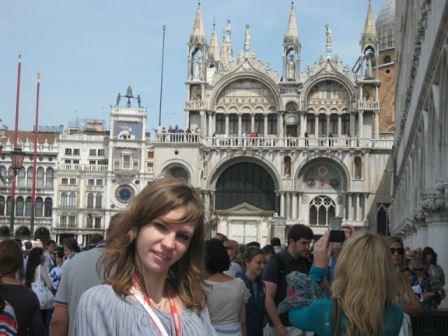 Olga Chermoshentseva (Korneeva) works for Coral Travel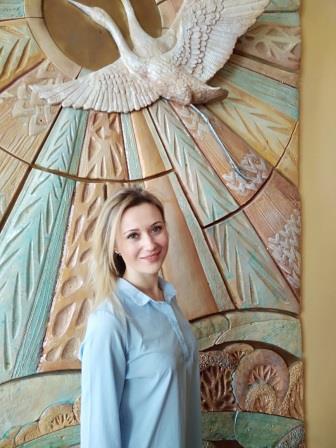 Natalia Nasonkina opened a travel agency with her groupmate Irina Makeeva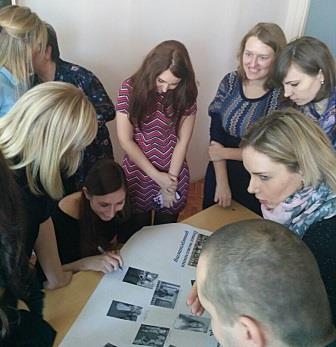 Good wishes to lecturers and students of GSU from graduates
T. B. Lisitsyna,
Associate Professor
Candidate of Pedagogical Sciences