From July 11th to July 31st, 2019, the seventh forum "I am a citizen of the Moscow Region 2019" is working in Volokolamsk. The event is attended by 10.000 people, including 300 speakers. The youth forum has a unique opportunity to develop their professional skills and realize creative abilities.
The forum program has five shifts: "Creativity", "Entrepreneurship", "Young Parliamentarians", "Volunteers", "Vocational Education" and seven educational areas: standART, business of the future, DIGITAL, comfortable environment, #IAMVOLUNTEER, willpower and civil society . Partners in the organization of the creative shift were the Black Star group of companies and the National Fashion Chamber.
GSU students Andrei Geraltovsky, Adriana Veselova, Julia Potselueva, Anna Simonova, Alena Shepelskaya took an active part in the work of the first shift. Representatives of different cities of Russia arrived at the site, and participants from foreign countries were invited: Bangladesh, Belgium, Germany, India and China.
Our students attended a large number of workshops. Honorary guests of the forum shared their professional experience with the youth – pilot-cosmonaut Maxim Suraev, State Duma deputy and famous hockey player Vyacheslav Fetisov, artist Nikas Safronov, general director of the Black Star group of companies Pavel Kuryanov (Pasha), as well as the founders, heads and representatives of large companies and famous projects. One of the forum shifts will be international, to which participants from the Central Federal District of the Russian Federation and other countries - Bangladesh, India, France, South Africa will come.
Participation in the forum is new knowledge, the possibility of interesting communication and participation in creative projects.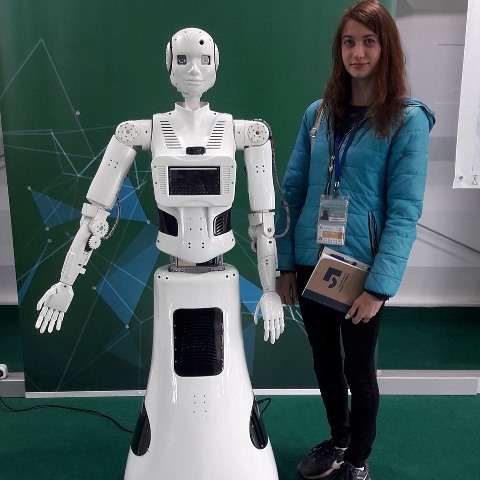 Anna Simonova, third-year student of Economics, at the exhibition of the forum "I am a citizen of the Moscow Region 2019"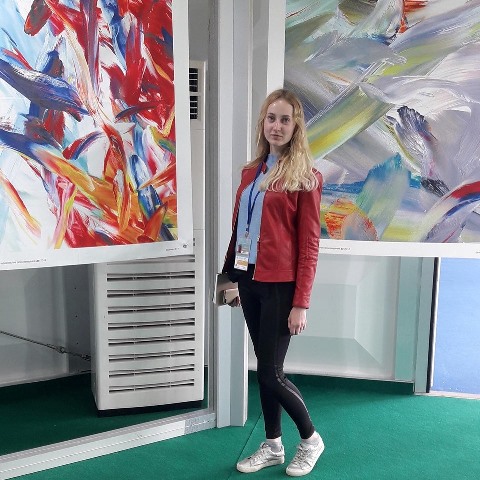 Participant of the forum Adriyana Veselova, third-year student of State and Municipal Administration direction
E.P. Sukhodolova,
Vice-Rector for educational and social work