Acting Rector N. N. Uvarova, Head of International Relations Department N. V. Barkalova, Director of Institute of Fine Arts and Design G. P. Moskovskaya were invited to Russian State Humanitarian University for an event related to the presentation of a book by a doctor of historical sciences, professor G. G. Ershova "The Last Genius of the 20th Century. Yu. Knorozov: the fate of the scientist. "
Yu. V. Knorozov – Russian linguist, historian, ethnographer, laureate of the USSR State Prize, holder of the Order of the Aztec Eagle of Mexico and the Great Gold Medal of Guatemala, a scientist who managed to decipher the writing of Mayan. Galina Gavrilovna, a student and follower of Knorozov, is a longtime friend of our university.
The first acquaintance took place during a trip of representatives of GSU to Latin America. Galina Gavrilovna believes that Guatemala is the heart of Mayan culture and periodically comes to this country for scientific research. G. G. Ershova and Ines Ayahu, rector of the Holy Trinity Women's Orthodox Monastery in Amatitlan, director of the Institute of Interdisciplinary Research, on the basis of which the Mayan script is being studied, have visited the GSU more than once. Ines Ayahu saw the need to teach arts and crafts to pupils of the monastery, G. G. Ershova supported this initiative, believing that the art of Gzhel masters and the rich heritage of Mayan civilization can give new interesting phenomena of culture and art.
In March 2017, with the participation of Gzhel University, the National Ceramics Center in Amatitlan was opened. GSU students from Guatemala will work here.
At the presentation of the book, representatives of GSU congratulated G. G. Ershova on the end of many years of work and thanked her for her great contribution to the study of Mayan culture. The impressions were complemented by the photo exhibition "The Last Genius of the 20th Century: Memory and Heritage", excursions around the Institute of History and Archives, visits to the chambers of the Printing House and the Kitaygorod Wall, located in the courtyard of the RSUH.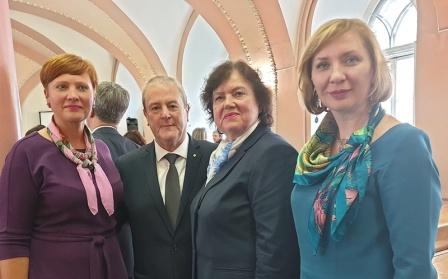 Head of Department of International Relations N.V. Barkalova, Director of Institute of Fine Arts and Design G.P. Moskovskaya, Acting Rector N.N. Uvarova with the Extraordinary and Plenipotentiary Ambassador of Guatemala Gustavo Adolfo Lopez Calderon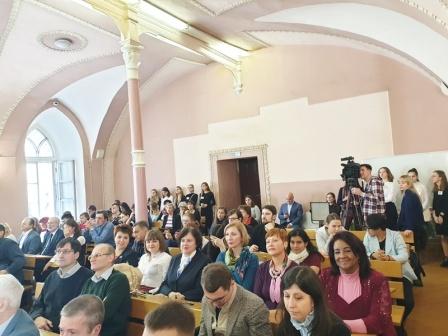 During presentation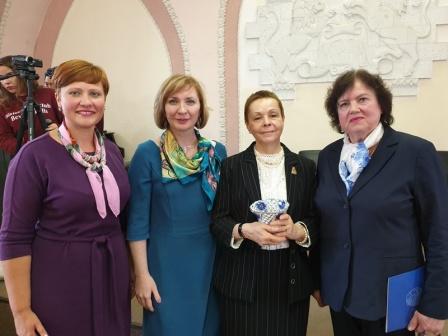 University representatives with the author of book "The Last Genius of the 20th Century" G. G. Ershova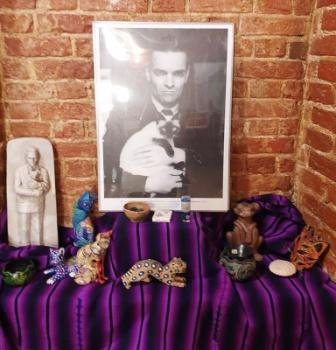 One of the exhibits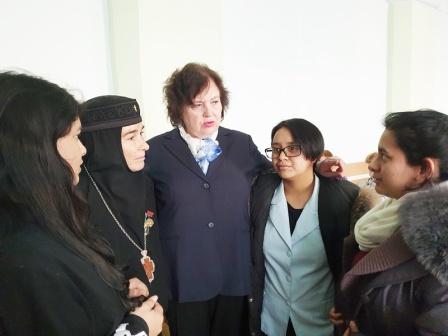 Abbess of the Holy Trinity Women's Orthodox Monastery Ines Ayahu and Director of Institute of Fine Arts and Design G.P. Moskovskaya with students from Guatemala
N.V. Barkalova,
Head of International Relations Department