The results of the qualifying competitions to the finals of III National Interuniversity Championship Worldskills Russia became known. Based on the results of selection, the «Timurovtsi» team, representing Gzhel State University, reached the final.
On September 10th, 2019, for the first time in Russia in a new distance format started the qualifying competitions for the right to participate in the finals of III National Interuniversity Professional Skills Championship "Young Worldskills Russia Professionals". 227 contestants from 65 Russian universities took part in the selection cycle in competitions in 13 competencies.
For the right to participate in the interuniversity championship in the Entrepreneurship competency, which will be held on November 26th – 29th, 2019 at the venues of the 75th pavilion of VDNH, 36 teams fought from all over Russia. Egor Logunov and Alina Selezneva, second-year students of GSU Institute for Social and Humanitarian Education, were in the top ten!
The team was prepared by associate professors I. A. Astafyeva and V. A. Gerba. Ahead is enhanced training and the fight for the champion title.
We will support our guys and wish them good luck!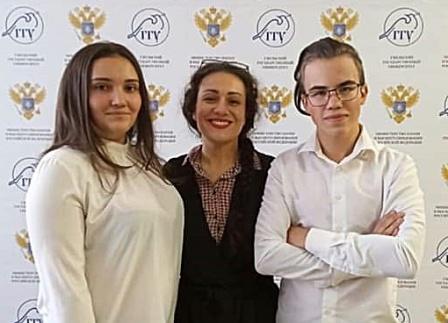 Winners of the qualifying competitions in the «Entrepreneurship» competency Alina Selezneva and Egor Logunov with their mentor, assistant professor of Theory and Organization of Management Chair I. A. Astafieva
Preparation for the qualifying competitions. Finishing touches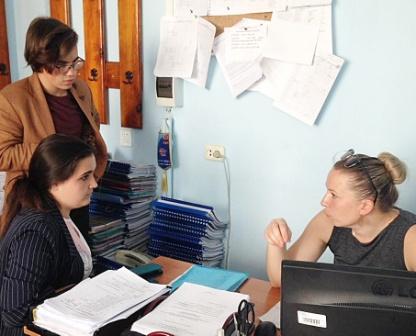 Discussion of the calculation and analytical part of the project
GSU Media Centre