On October 30th, 2019, The Parliamentary Lesson and an excursion in the Moscow Regional Duma (parliament of this region) were held for Institute of Social and Humanitarian Education students. This event was organized by Deputy Chairman of Moscow Regional Duma, Associate Professor I.V. Chistyukhin. During the lesson, Igor Vasilievich spoke about the work of the regional parliament and the Duma committees. We dwelt in detail on how draft legislative acts are being created, how the procedure for introducing laws for consideration is going on and fight against corruption.
After the end of the Parliamentary lesson, an excursion took place. Students visited the Duma faction meeting room, the press center, the plenary meeting room and the memorial gift museum. The tour was conducted by I. V. Derizemlya, an employee of organizational and analytical department of the Duma.
First-year students specializing in state and municipal administration and institute's directorate express their gratitude to GSU leadership for assistance in organizing the event, as well as to the leadership of Moscow Regional Duma for active cooperation with our university and participation in the action «A week without turnstiles».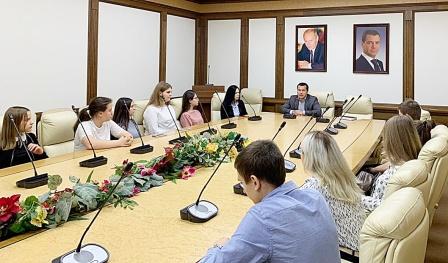 The Parliamentary Lesson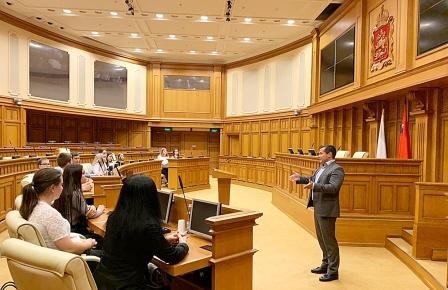 Visiting Duma Congress Hall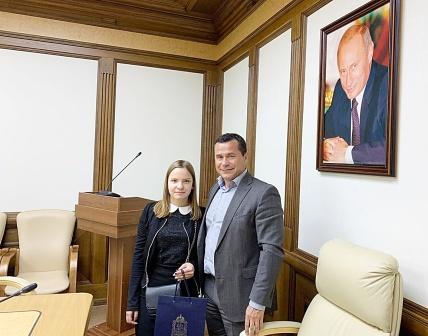 A memorial gift for active participation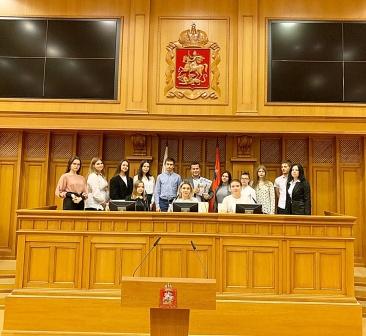 Deputy Chairman of Moscow Regional Duma I. V. Chistyukhin, Deputy Director of Institute of Social and Humanitarian Education O. V. Borisova and GSU students in Duma Congress Hall
O. V. Borisova,
Deputy Director of Institute of Social and Humanitarian Education