On October, 29th GSU recalls it first Rector – Dr. V. M. Loginov, Hero of Socialistic Labor, Laureate of State Prizes, Honored Citizen of Ramenskoe District.
10 years ago, there was no person thanks to whom Gzhel became a world brand. A lot has been said and written about Viktor Mikhailovich. But better than himself, of course, no one said about his mission in the history of Gzhel: "... this is my fate, my cross."
Those who personally knew Viktor Mikhailovich and who continue his work to further preserve and develop folk art gathered to honor the memory of V. M. Loginov at the memorial plaque installed on the wall of GSU academic building.
Director of Novokharitonovskoe Territorial Administration N. A. Shirenina, Director of Gzhel Territorial Administration G. N. Golinkova, Director of Fine Arts and Design Institute G.P. Moskovskaya, Director of Dulevsky Porcelain Factory, a hereditary ceramist, graduate of GSU P. V. Sivov shared their memories. Associate Professor N.N. Uvarova and a lecturer S.K. Wigdergauz made a speech too.
Students, teachers and guests laid flowers at the memorial plaque of the first GSU Rector V. M. Loginov.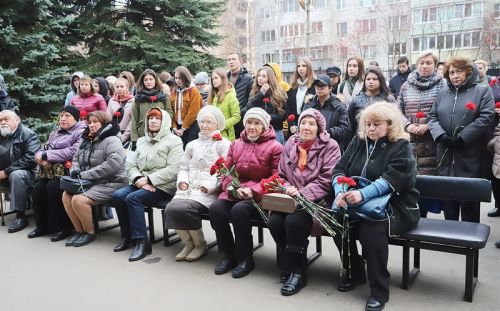 Participants of memorial action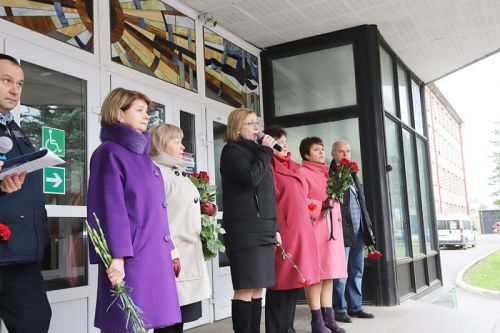 A speech by Acting Rector N. N. Uvarova
The tribute of grateful memory
N. Yu. Trubina,
Social Work Division, Senior Officer