On October 27th, 2019, hundreds of thousands of people at six thousand sites opened around the world wrote the Geographical Dictation, initiated by the Chairman of the Board of Trustees of the Russian Geographical Society V.V. Putin. One of such sites has become our university. Teachers, students and pupils of local schools came to test their knowledge of geography.
Geographical dictation has been held since 2015 in order to popularize geographical knowledge. Since 2017, the action has become international; last year, the dictation was written in 97 countries of the world. It is known that the most iconic sites worked at Lomonosov Moscow State University, on the atomic submarine at Kamchatka, on the «Aurora» cruiser.
The organizers of this event at GSU also tried to decorate this international event with the popular Gzhel brand worldwide. Students and teachers of GSU have been participating in the dictation for several years. But the university became the officially registered venue for its holding for the first time.
Before the dictation began, the participants gathered in the assembly hall. Wishing them success, they were approached by the Acting Rector N. N. Uvarova. The event was decorated with a small concert program prepared by creative groups under the guidance of the organizer of cultural work T. A. Ipatova.
The dictation included 40 questions of varying degrees of difficulty. Its time - 45 minutes - a little more than a minute for each question. However, some managed to cope with the task much earlier. And everyone, regardless of the results of the work, was satisfied that they took part in Geographical Dictation.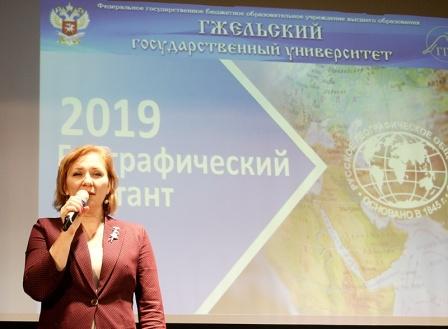 Acting Rector N. N. Uvarova wishes good luck to participants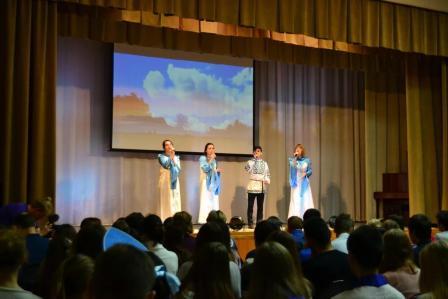 Vocal ensemble performance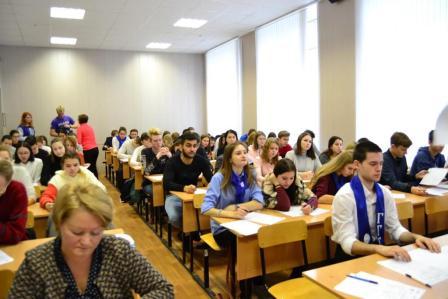 Dictation participants ready to get started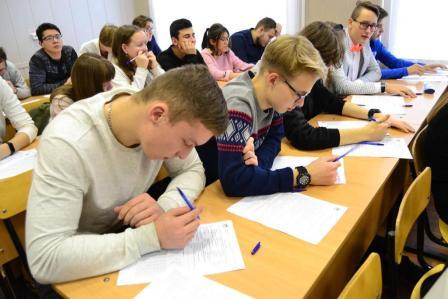 While working on a dictation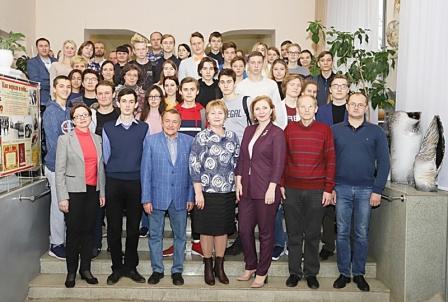 Photo for memory
GSU Media Centre