In October 2019, as part of the Moscow International Art Festival "Sounds of the Dutar", the International Competition "Our Ethnocultural Heritage" was held, in which students of the Institute of Fine Arts and Design took part.
The purpose of the competition is to identify and promote in the international cultural, educational and informational space modern ideas and developments in the field of theory, methodology and practice of ethnocultural pedagogy. Among the participants are teachers, graduate students and students, employees of cultural institutions, research and methodological organizations, houses of folk art, ethnocultural and folklore centers, centers of folk crafts, etc. Gzhel University was presented by fourth-year students of the direction of preparation Folk Art Culture of the Institute of Fine Arts and design.
Under the guidance of Associate Professor of the Department of Fine Arts and Folk Art Culture of the candidate of pedagogical sciences I.V. Korshunova, the following were submitted to the competition: draft additional educational program of an artistic and aesthetic orientation "Russian Folk Toy" for older preschool children (author Ksenia Afonina); a draft work program on the subject "Folk Art Culture" for the fourth grade of Antonina Burdyugova's comprehensive school; The program of the folk art culture group "Good in the village in the summer" for Diana Litvinova, children of senior preschool age.
All works are awarded with diplomas of laureates in the category "A" (students).
The award ceremony was held on October 29th, 2019 at the Moscow House of Nationalities.
Congratulations to the winners!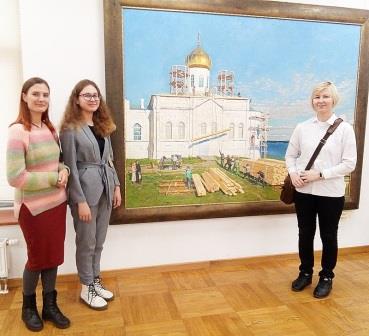 The winners of ethnocultural projects competition Ksenia Afonina, Antonina Burdyugova and Diana Litvinova at Moscow House of Nationalities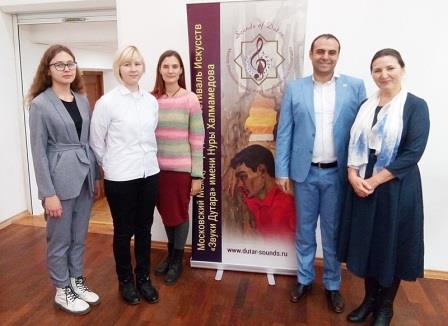 The winners of ethnocultural projects competition Antonina Burdyugova, Diana Litvinova and Ksenia Afonina with Associate Professor I.V. Korshunova and art director of the festival Mamed Huseynov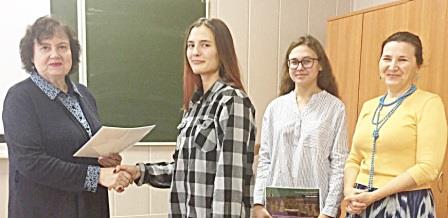 The winners of the competition are congratulated by Director of Fine Arts and Design Institute G.P. Moskovskaya
GSU Media Centre