On November 3rd, 2019, GSU team «Gzhel Voyage» took part in intellectual show «Voroshilovsky Shooter» of the V Russian Cup for the second time.
The tournament was organized by the Russian Association of Intellectual Clubs, chaired by Moscow center for intellectual games "Sirius" director V. A. Zadorozhny.
The «Gzhel Voyage» team included in the competition: Julia Kochnova, Ulyana Konyakhina, Artem Sorokin and Sergey Sukhov. The tutor of the team was Associate Professor V. G. Gadetsky.
This year, 64 teams from various educational institutions of Russia took part in the tournament. GSU students did not have enough skill and experience to join the 16 best teams (the line of the 1/8 finals) and compete for the main tournament cup. And yet they showed a good result in two group selections, taking part in such nominations as "Mix", "Mix T", "Sprint" (male and female), "Mass Start" and in the team competition itself.
The university team has gained valuable experience in participating in the tournament and believes in success next year.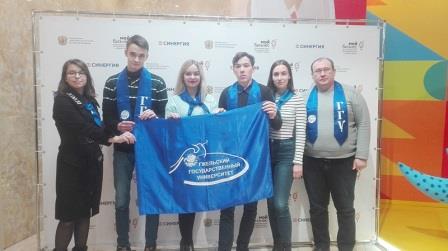 Before the start of tournament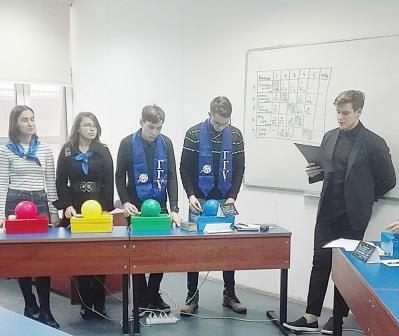 During the competition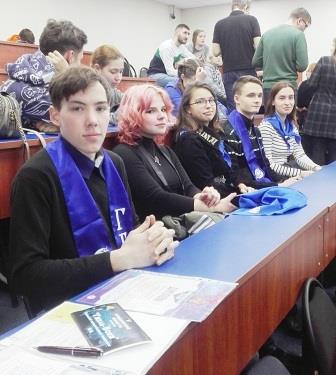 In the conference room
GSU Media Centre