On October 21st, 2019, a lesson in the technique and technology of sculptural materials by Institute of Fine Arts and Design students was held in the Khorlovskoe boarding school (Voskresensk district).
This event was preceded by a letter from boarding school director V. I. Bashmakov, who asked GSU leadership to help restore the sculpture "Motherhood", which for many years adorned the square in the courtyard of the boarding school, but eventually began to collapse.
GSU Associate Professor, a member of Moscow Union of Artists A. A. Dudnikov, together with second-year students of sculpture direction, went to the site to inspect the sculpture and determine the amount of restoration work.
Restoration of sculpture is not only help to the boarding school, but also a good practice for students who are interested in this work.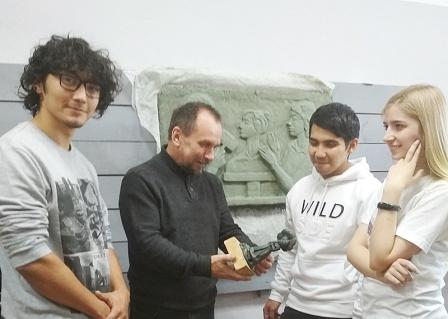 Students specialized in sculpture in the class of Associate Professor, member of Moscow Union of Artists A. A. Dudnikov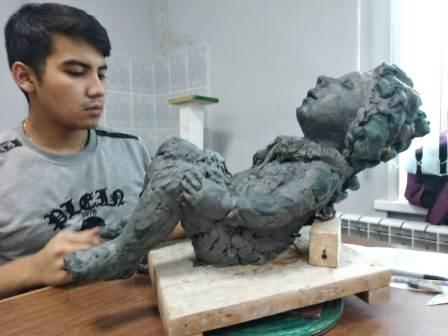 Second-year student Sevar Botirov working on a sculpture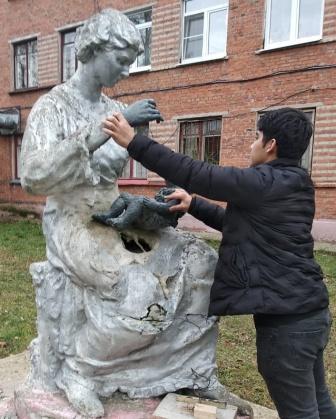 Fitting details to the sculpture
GSU Media Centre