GSU Institute of Fine Arts and Design Director, Honored Artist of the Russian Federation G.P. Moskovskaya took part in conference "The Porcelain: from the author to circulation", dedicated to the 275th anniversary of Imperial Porcelain Factory. In her speech, G. P. Moskovskaya highlighted the pressing issues of training ceramic artists at Gzhel State University.
The conference was held on October 30th, 2019 in the White Hall of the Russian Academy of Arts. The purpose of the event was to introduce leading Russian art critics and educators to current trends in the interaction of artists and production using the example of the Imperial Porcelain Factory JSC.
The President of the Russian Academy of Arts, People's Artist of the USSR Z. K. Tsereteli, addressed the conference with a welcoming speech. The program of the event included reports on strengthening professional ties between art historians, artists and heads of art-industrial enterprises and specialized educational institutions.
Conference participants visited the exhibition of author's porcelain and samples of circulation production.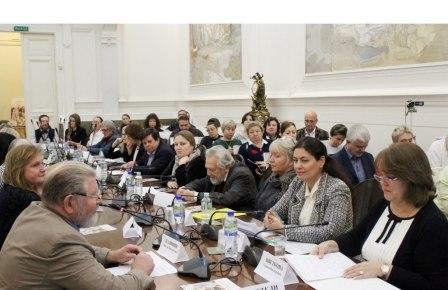 Participants of scientific and practical conference "The Porcelain: from the author to circulation" dedicated to the 275th anniversary of Imperial Porcelain Factory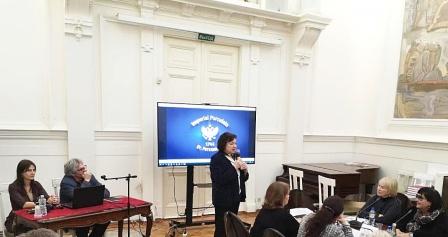 Honoured Artist G. P. Moskovskaya makes a speech
N.V. Osipova,
Head of Research Division