On October 30th, 2019, the head of social work division E.P. Sukhodolova, the head of service and tourism department M.V. Kazakova and students Luisa Starokon, Mikhail Medvedev, Tatyana Burakina, Ekaterina Yerimova took part in the celebration 90th anniversary of Ramenskoe Museum of History and Art.
This Museum is a great partner of GSU for many years. It helps to develop the practical training of students specialized in tourism and folk artistic creativity, its leadership and employees often visit GSU student activities and events. A list of our University`s graduates now works for Ramenskoe Museum.
On behalf of GSU administration and student community E. P. Sukhodolova presented to museum`s director a welcome address and gifts: the book "Gzhel: art and education", as well as the work of the lecturer of GSU D.V. Dubrovina, which - we hope - will replenish the unique porcelain collection of this Museum of History and Art.
We hope that our cooperation will receive a new quality and will be further developed.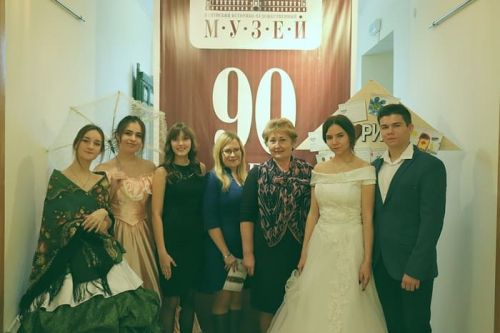 University representatives at the celebration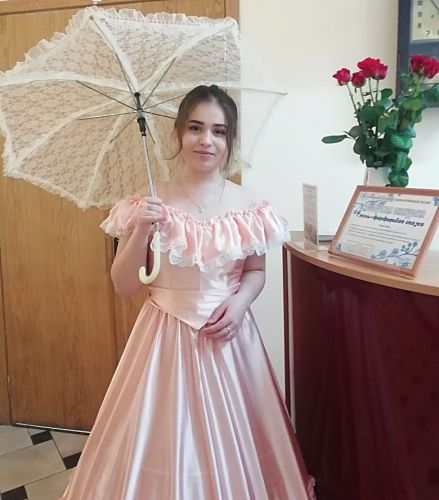 Luisa Starokon, third-year student, together with groupmates helped the organizers of the holiday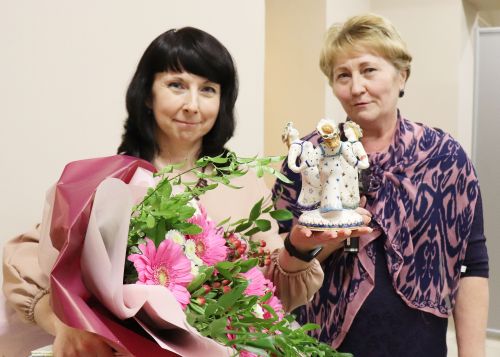 The head of social work division E.P. Sukhodolova presented gifts to Ramenskoe Museum of History and Art director L.A. Slizova
M. V. Kazakova,
GSU College Service and Tourism Department, Head