On November 10th, 2019, GSU students successfully performed at the «Galaxy-Gzhel» vocal competition for children and youth at Gzhel House of Culture «Builder».
The competition was held as part of the 75th anniversary of Soviet people Victory in the Great Patriotic War with the goal of introducing the younger generation to the history of their native country, developing the creative potential of talented youth.
The event was attended by creative groups and soloists from the settlements of Ramenskoe district. Gzhel University was presented by a vocal ensemble and soloists Ekaterina Zharnikova and Tatyana Ipatova.
According to the results of the competition, the vocal team of GSU was awarded a diploma of a laureate of the second degree, freshman Ekaterina Zharnikova became a laureate of the third degree.
Congratulations to winners of this contest!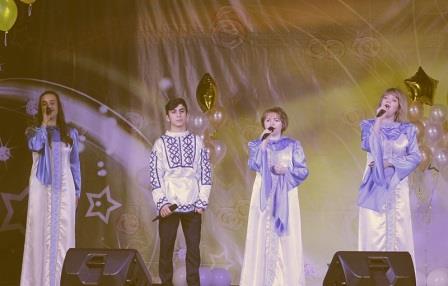 GSU vocal ensemble became the laureate of second degree in competition "Galaxy – Gzhel"
Rewarding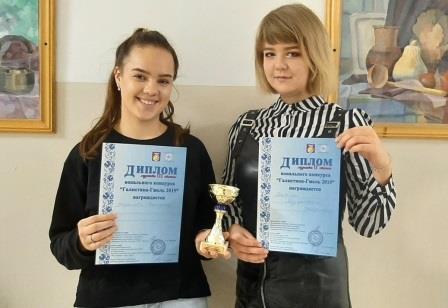 Ekaterina Zharnikova and Alina Zhivoderova with diplomas of the contest
GSU Media Centre