On November 20th, 2019, a meeting of GSU leadership with foreign students took place. The total number of them in all forms of education in the new school year is 282, presenting 17 countries.
The main issues discussed at this event were the correct formalization of staying for foreign students in Russia, adaptation to training, and the prevention of extremism and terrorism among young people.
GSU has developed a program of social and psychological adaptation, which involves both the organization of arrival and resettlement of foreign citizens, familiarization with the rules and requirements of the educational process, and the organization of cultural and leisure details, and the strengthening of internationalism among young people. This was told by the head of international relations division N.V. Barkalova.
The university has created favorable conditions for studying and living in a campus. The head of integrated security service A.N. Zimenkov introduced the students to the norms of law establishing responsibility for participation in crimes against public safety and public order.
Gzhel State University wishes foreign students good health, excellent academic success, and upon graduation they want to take home not only good impressions, but also a large amount of knowledge.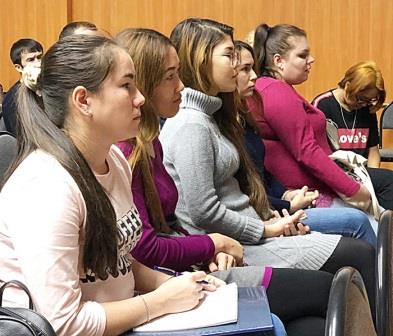 First-hand information is the most accurate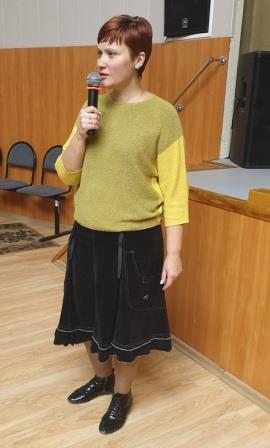 Speech of International Relations Division Head N. V. Barkalova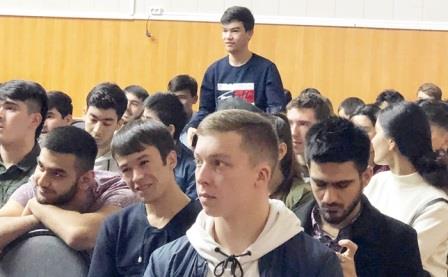 Any question could be asked – and answered
GSU Media Centre