Department of Economics and Law students took part in the presentation of the "School of Young Entrepreneurs" at the Startup 2019 forum. This event took place in Moscow Region Government House.
The acceleration program "School of Young Entrepreneurs" is being implemented as part of national project "Small and Medium Enterprises and the Support of Individual Entrepreneurship Initiatives" with the support of Moscow Region Ministry of Investments and Innovations. The goal of this program is to engage in entrepreneurial activity the maximum number of citizens with an active lifestyle, the development of practical skills and competencies in the business sector and the creation of new small and medium-sized businesses in the suburbs.
Second-year students Elizaveta Nikishova, Anastasia Prudnikova, Sofya Ivanova, Vladislav Kostennikov, Dzhamilya Avtaeva, Anna-Maria Shkopu, Valeria Shostaka and teacher of special disciplines A.V. Egorova attended the workshops of Alexei Voronin, who was involved in creating Sberbank loan programs for small and medium-sized business and the development of a partner network for the sale of credit products, a master class of the popular presenter of TV shows "Women's stories" and "Women's look" by Oksana Pushkina and others.
Participants in the Startup 2019 forum will be able to take the online course of Igor Rybakov, a Russian entrepreneur, one of the richest people according to Forbes magazine in 2019, for free. Students have a great opportunity to complete three stages of training within a month and a half (online, offline and business protection projects). Undoubtedly, this will give a great experience in professional activities. According to Vadim Khromov, Deputy Chairman of Moscow Region Government, well-known trainers, experts in the field of law and business development, as well as successful entrepreneurs, will become mentors to young businessmen.
We wish the Startup participants to successfully complete training with renowned business mentors, adding to their practical experience!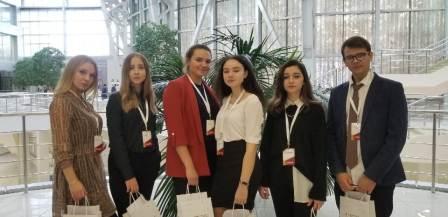 Department of Economics and Law students at Government House of the Moscow Region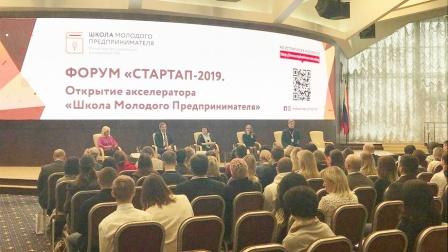 During the meeting
M. A. Budashkina,
Chairman of the Cycle Commission
for Economics and Accounting