On November 16th, 2019, a round table was organized on the theme "Forms and methods of combating corruption", at which issues aimed at combating corruption were discussed. The event is timed to the International Day against Corruption, which is celebrated on December 9th.
The round table was attended by: Deputy Chairman of Moscow Regional Duma I.V. Chistyukhin; Deputy Director of GSU Institute for Social and Humanitarian Education O.V. Borisova; Professor E. G. Karelin; Associate Professor O.V. Kuzina and other lecturers, as well as students of Institute for Social and Humanitarian Education.
Opening the round table, O. V. Borisova spoke about the need to discuss the topic of combating corruption. I.V. Chistyukhin actively communicates with young people on various issues, including speaking on the topic of the event. Students asked him questions of interest to them. For example, Konstantin Safronov drew attention to the features of the site of the multifunctional center "My Documents" as part of the fight against corruption. Amirkhan Khokonov was interested in the consequences of corruption on the state economy. Bogdan Khalkchev asked whether birthday presents could be considered a violation of the law. Maria Soina drew attention to the problems of kids entrance in kindergartens, which may also have corruption bases, according to her opinion. We are sure that the students who were at the event received useful information.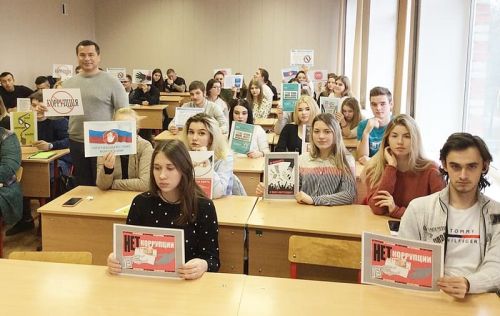 Participants of the round table "Forms and methods of combating corruption"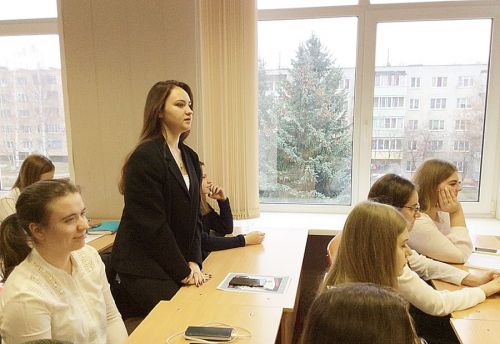 Maria Soina believes that corruption can take place even when children enter kindergartens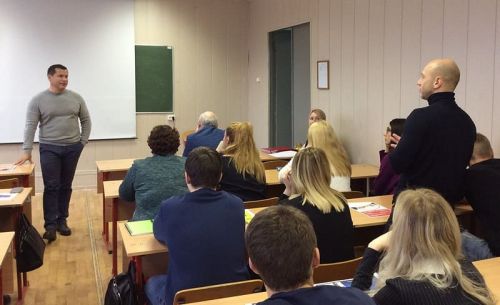 Direct dialog with honoured guest I. V. Chistyukhin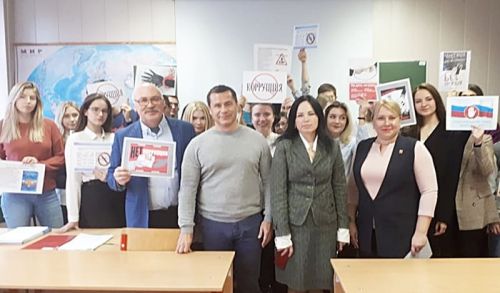 A photo for memory
GSU Media Centre