On November 22nd, 2019, the opening of the exhibition of Prof. M. A. Smirnova took place in GSU.
M.A. Smirnova for the first time exhibits her works at GSU. A series of paintings and graphic works "Autumn in the Province" was created under the impression of the author's journey to the Siberian city Tobolsk: the paintings show original images of provincial residents, village houses, pets, rural landscapes.
At the opening of the exhibition, the Acting Rector N.N. Uvarova made a speech, emphasizing the importance of presenting the works of professional artists for teaching students. Director of GSU Institute of Fine Arts and Design, Honored Artist of the Russian Federation, G.P. Moskovskaya noted the author's high professionalism in revealing the theme of autumn, the depth of images, and the originality of the color scheme.
In 1981, M.A.Smirnova graduated from the Moscow Higher School of Art and Industry (formerly Stroganov), she is a member of the Union of Artists of Russia, laureate of international and national competitions, the author of scientific works on topical issues of design and graphic art.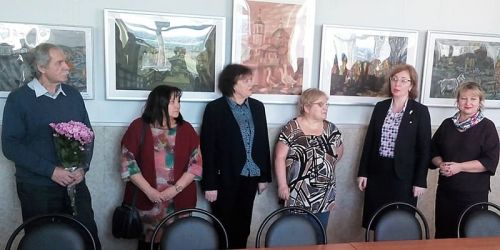 Speech of Acting Rector N. N. Uvarova at the opening of exhibition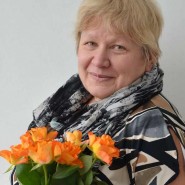 Professor of Fine Arts and Design Chair M. A. Smirnova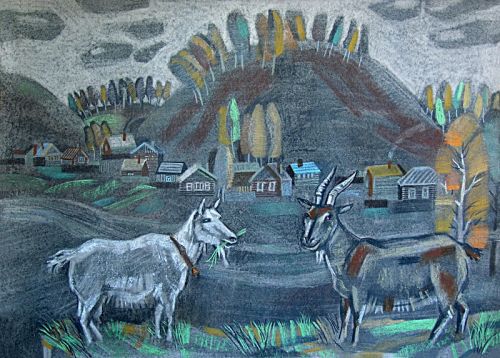 "A meeting". Paper, colored pastel, 50x70 cm
"The arch in the autumn." Paper, colored pastel, 50x70 cm
N.V. Osipova,
Head of GSU Research Department