On December 2rd, 2019, XVII All-Russian contest of youth copyright projects "My country is my Russia" was launched. The press conference held on that day in the Federation Council was attended by GSU Acting Rector N. N. Uvarova and Associate Professor, expert of the competition "My country is my Russia" I. A. Astafyeva.
Gzhel University had a unique opportunity to become the operator of the nomination "My entrepreneurial initiative. Creative industries for the development of regions" (together with the National Training Foundation) and a platform for holding a full-time round of the competition in the above nomination.
The All-Russian educational contest "My country is my Russia" has been held since 2003, and tens of thousands of Russians aged 14 to 35 take part in it annually. Competitors propose and implement projects aimed at the socio-economic development of Russian cities and villages, improving the quality of life. The best project initiatives receive support from federal and regional executive bodies, as well as partner non-profit organizations and business structures.
The competition was supported by Minister of Science and Higher Education of the Russian Federation M. M. Kotyukov, Chairman of the Committee of the Council of the Federation for Science, Education and Culture L. S. Gumerova, Director General of ANO "Russia - Country of Opportunities" A. G. Komissarov, representatives of the Presidential Administration and representatives of universities.
Since 2019, the competition has been part of the presidential platform "Russia - a country of opportunities".
This year a new tradition appeared: it started with the ringing of a Gzhel bell made by university students.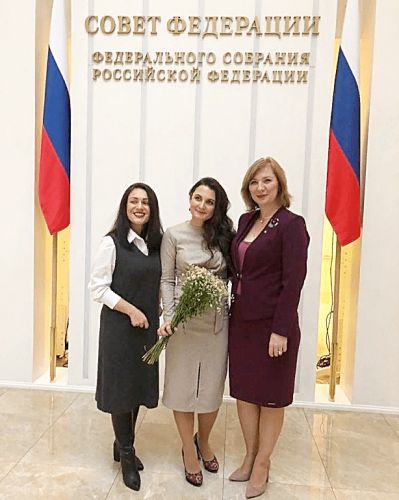 Associate Professor, expert of the competition "My Country is My Russia" I. A. Astafyeva, Chairman of the Board "My Country" Center L. S. Pastukhova and GSU Acting Rector N. N. Uvarova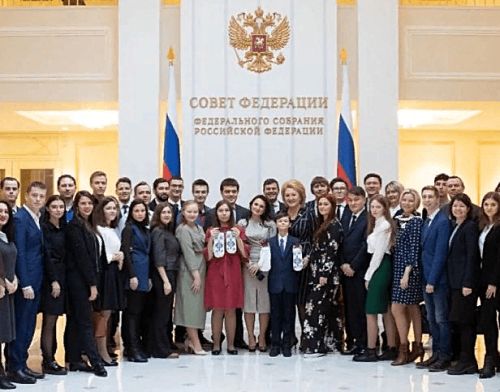 Press conference participants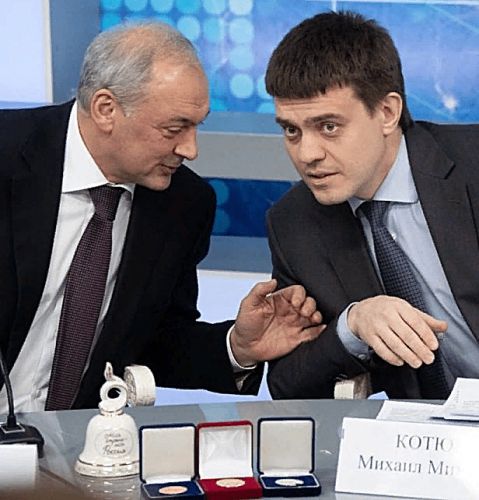 During the meeting. On the table of Minister of Science and Higher Education M. M. Kotyukov, is a bell made by students in workshop of Gzhel University
GSU Media Centre