On December 13th, 2019, GSU Acting Rector N.N. Uvarova and Head of the International Relations Division N.V. Barkalova were invited to the media center of Zaryadye Park to visit photo exhibition «Nicaragua Today» by Sergei Kovalchuk, dedicated to the 75th anniversary of the establishment of diplomatic relations between Russia and Nicaragua.
Gzhel University is also linked by a bond of friendship with the embassy and people of Nicaragua. In 2016, a trip of university employees to this country took place in order to establish relations with state and educational institutions, exchange experience in the field of the development of decorative and applied art. Exhibitions of the works of students and lecturers of GSU were prepared, which are constantly exhibited in the museums of Nicaragua. Embassy staff are frequent guests and participants of the university's international events.
Sergey Kovalchuk is a Russian photographer and traveler, known for his travel photo genres, and the author of many published album books on foreign countries and the lives of their peoples.
The exhibition was opened by Deputy Minister of Foreign Affairs of the Russian Federation Alexander Grushko and the head of the delegation of Nicaragua, who specially arrived for the celebration, Minister of Foreign Affairs of Nicaragua Denis Moncada Colindres. The audience was also addressed by the author of the photographs. After getting acquainted with the exposition, an exchange of impressions took place.
It was interesting not only to get acquainted with the works presented at the exhibition, but also to chat with friends and colleagues from Latin America, because Gzhel University is an international center for the training of ceramic artists and a center for rallying and enriching cultures of different peoples of the world.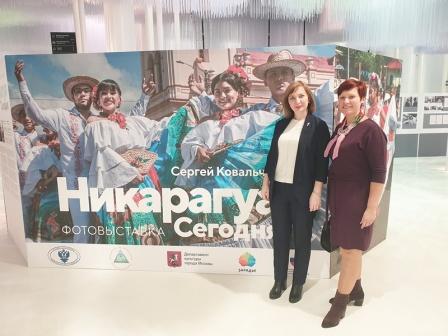 GSU Acting Rector N. N. Uvarova and Head of International Relations Division N. V. Barkalova at Zaryadye Park Media Center at a photo exhibition dedicated to the 75th anniversary of the establishment of diplomatic relations between Russia and Nicaragua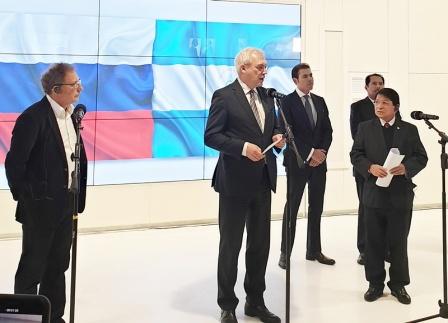 Speech by Deputy Minister of Foreign Affairs of Russia Alexander Grushko at the opening of the exhibition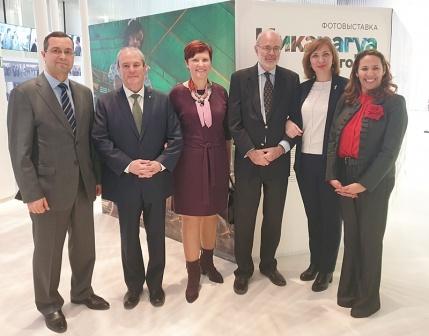 With representatives from Latin America
GSU International Relations Division