On December 19th, 2019, GSU was visited by representatives of the city of Faenza, a large center for production of Italian ceramics. The delegation consisted of representatives of Faenza City Hall Benedetta Diamanti (the head of delegation), Filippo Olivucci and Carla Benedetti, and a teacher of Russian linguistic intercultural center «Extra Class Italia» Simone Berardi.
The meeting was initiated by the Chamber of Folk Arts and Crafts chairman S. A. Akentiev. Chiefs of local administrations N. A. Shirenina and G. N. Golinkova visited this event too.
The guests told the university lecturers and students about the large ceramic festival «Argilla Italia», which is being held in Faenza, and invited them to take part in this festival in September 2020. In addition, creative educational programs "Emotions in Faenza Ceramics" and "Picasso: a challenge to ceramics"
Director of GSU Fine Arts and Design Institute G.P. Moskovskaya conducted a tour of GSU and its Museum of Decorative and Applied Arts. The guests visited the classes of students in production workshops and appreciated the creative work of students and the skill of lecturers.
According to Benedetta Diamanti, students of the University of Design in Faenza also study ceramics, so it is possible to implement joint projects in the field of decorative and applied art. N. N. Uvarova, The Acting Rector, supported the proposal to develop educational and cultural ties with the city, which is the birthplace of faience, and cooperation with educational institutions that teach ceramics in Faenza.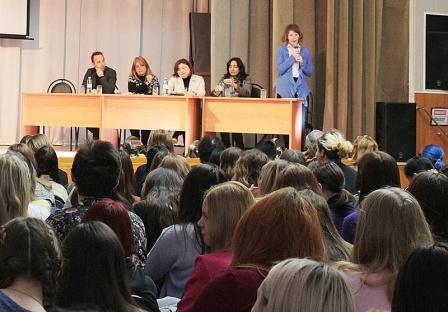 Guests talked about porcelain production in Faenza.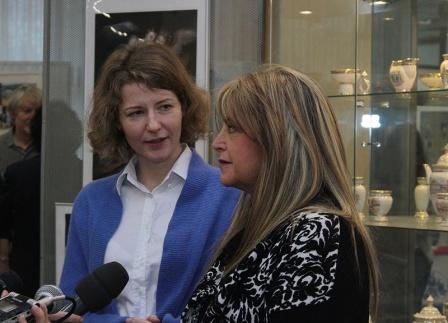 Benedetta Diamanti gives an interview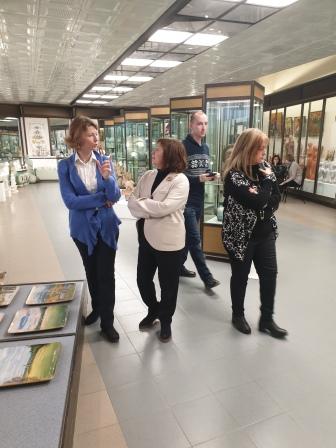 At GSU Museum of Decorative Arts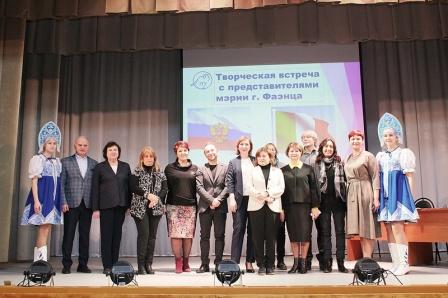 A photo for memory
N. V. Barkalova,
GSU International Relations Division Head