On December 20, 2019, the All-Russian school "Soft skills mentor" started in Elbrus region. The event was attended by about a hundred leaders of student associations and young employees of Russian universities. Gzhel University was represented by deputy director of GSU Social and Humanitarian Education Institute O. V. Borisova, Associate Professor I. A. Astafyeva, second and fourth year students, specialized in State and Municipal Administration - Eziz Akmuradov, Dmitry Dymov, Yegor Logunov and Nikita Pronkin.
The key condition for participation was experience in developing "flexible" supraprofessional skills in the field of student self-government, mentoring, team and project management.
Soft skills is a complex of non-specialized, career-critical, over-professional skills that contribute to successful participation in the work process and high productivity, closely related to personal qualities, social skills and managerial abilities.
The participants, guests and experts of the School expected a rich educational, cultural, creative and sightseeing program. As part of the program, trainers and specialists from among the finalists of «Leaders of Russia» competition, experts from Rosmolodezh grant competition, grants from Moscow Mayor, representatives of non-profit and business communities held master classes, panel discussions, round tables and lectures.
The school is one of the starting events of the large-scale all-Russian project "Soft skills mentor", which was launched in November in order to introduce and improve the mentoring system for the development profile of soft skills. The flagship of this direction was the All-Russian Student Union, together with partners: universities, authorities and non-profit organizations.
Within the framework of the project, successful practices were identified, a roadmap was developed, and leaders of student organizations and employees of educational institutions were trained in the methods of implementing soft mentoring skills.
University representatives who took part in the All-Russian school "Soft skills mentor" were awarded certificates. Gzhel University was given the opportunity to develop cooperation in this direction with state and non-governmental organizations, to participate in the implementation of national projects.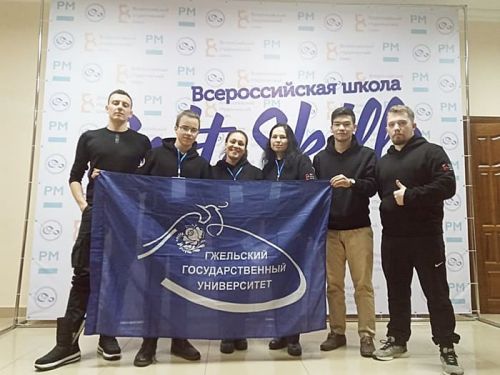 Students of Gzhel University Nikita Pronkin, Egor Logunov, Eziz Akmuradov and Dmitry Dymov with GSU assistant professors I.A. Astafyeva and O. V. Borisova, at the All-Russian school "Soft skills mentor"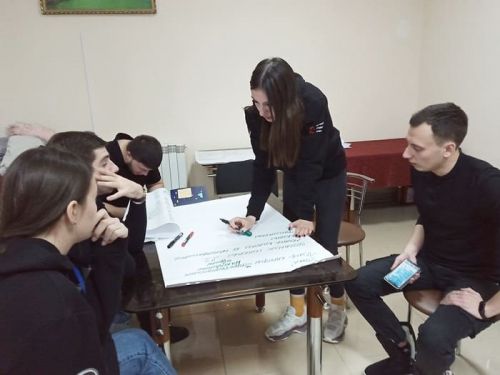 Group projects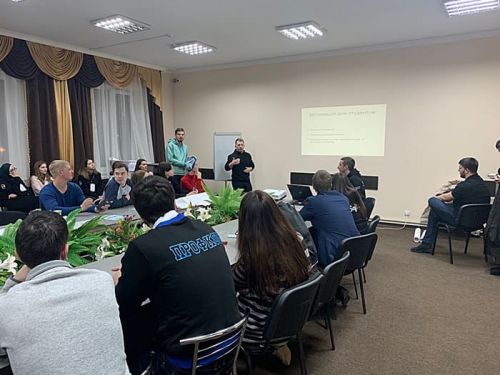 Dmitry Dymov explains the team's proposals on the road map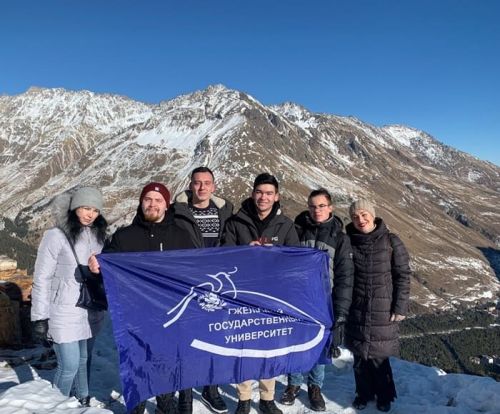 There are no unreachable peaks!
I.A. Astafyeva,
Theory and Organization of Management Chair, Associate Professor
O. V. Borisova,
Institute of Social and Humanitarian Education, Deputy Director