Four-year students, specialized in decorative and applied art under the guidance of Prof. A. V. Kotyshov, Russia Union of Artists member, prepared an exhibition of works "New Year's Art Object- 5".
On December 19th, 2019, it was opened in the hall of the educational building of the university.
The exhibits of the exhibition were made within the framework of the discipline "Layout" and were developed during the semester. The students' task was to perform work in the technique of paper prototyping.
Over the four years of study at the university, current graduates not only mastered the curriculum, but also successfully participated in regional, national and international exhibitions and festivals more than once, polishing their skills. The exhibition "New Year's art object - 5" is another confirmation of this.
The presented art objects are striking in their diversity: compositional miniatures, sculptures and much more. Almost every work uses a unique, non-repetitive art technique presented at the exhibition. All exhibits delight the eye with colorfulness, infecting the New Year's mood, attracting a complex game of light and shadow.
Working with light has become a special element: additional light sources are mounted in all art objects, light enhances the impression of the perception of the composition, breathing life into a paper model and revealing the author's idea.
Visitors to the exhibition noted the creativity of ideas and the complexity of execution.
"New Year's art object" became a gift for the holiday, decorating a spacious hall, which can be called the most visited, central, exhibition hall of the State University.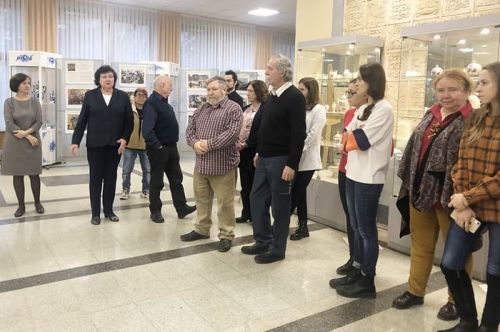 Opening of the exhibition "New Year's Art Object-5"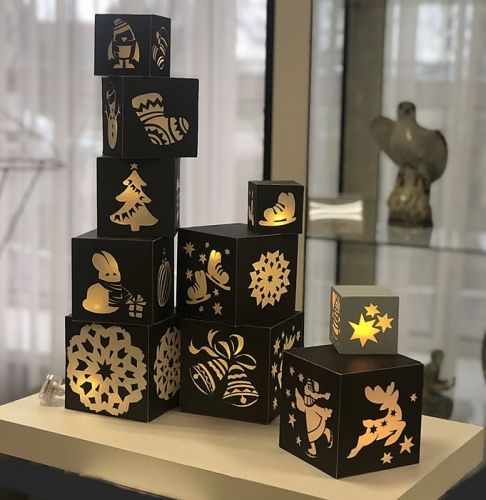 Ekaterina Lonshakova. Icicles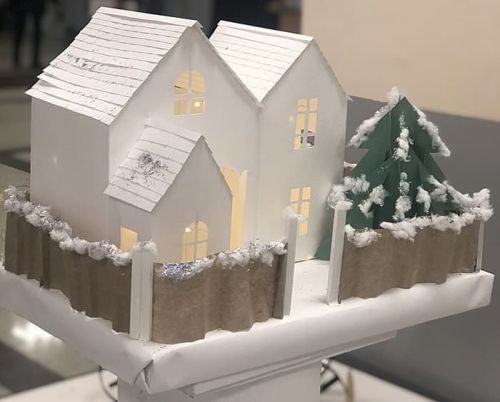 Alina Gornostaeva. "On the eve"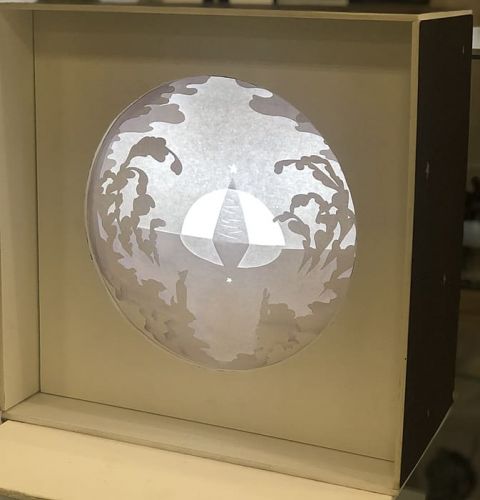 Daniil Dovbnya. "New Year's moon"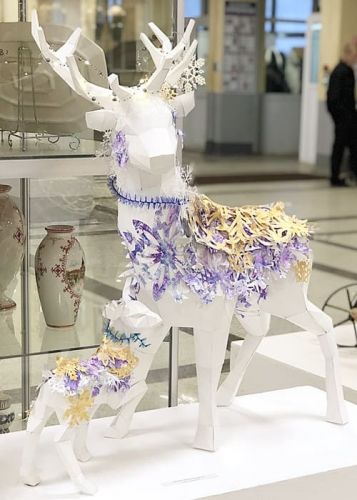 Catherine Krasnogorskaya. "Children of the salute"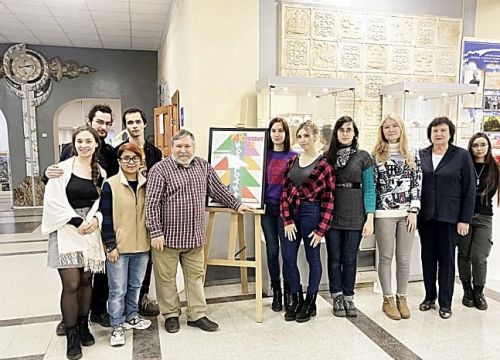 Professor, member of the Union of Artists of Russia A.V. Kotyshov and director of GSU Institute of Fine Arts and Design, Honored Artist of the Russian Federation G.P. Moskovskaya with exhibitors
Ekaterina Krasnogorskaya,
Institute of Fine Arts and Design, student