On December 25th, 2019, university employees gathered in the assembly hall to summarize the year and outline plans for the future in a festive atmosphere.
GSU team was congratulated on the upcoming New Year by the head of Ramenskoe urban district, V.V. Nevolin, the deputy head of Ramenskoe urban district administration O. B. Egorova, the chairman of committee on culture and tourism M. G. Rogatina and the head of Novokharitonovskoe territorial administration N. A. Shirenina.
The outgoing 2019 year was a jubilee for our university, and GSU met the 120th anniversary with new successes in work. The material and technical base has significantly strengthened, international activity, research activities are actively developing. Many teachers and students have successfully performed in regional, national and international competitions, festivals and other projects. Under the auspices of the celebration of the 120th anniversary, many events took place.
The new year poses new challenges for the university staff, the solution of which depends on the coordination of work and the creative potential of the team, the only way to achieve a common goal.
According to tradition, on the eve of the New Year holidays, the honored guests presented diplomas and letters of thanks to lecturers and employees of GSU, congratulations were also made for the anniversaries of the outgoing year.
The event was decorated with the performance of the ensemble R-team Band from Ramenskoe.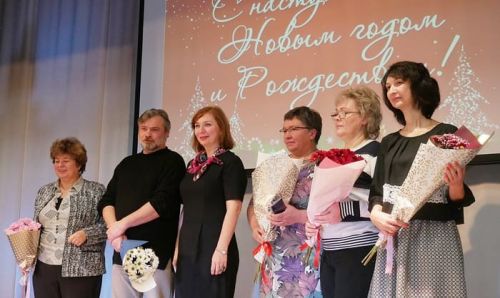 Acting Rector N. N. Uvarova congratulated the staff on the upcoming holiday and handed certificates to the anniversaries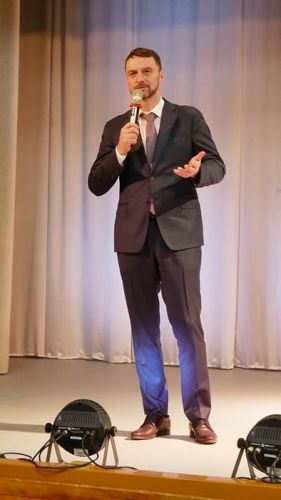 Congratulations from the head of Ramenskoe urban district V.V. Nevolin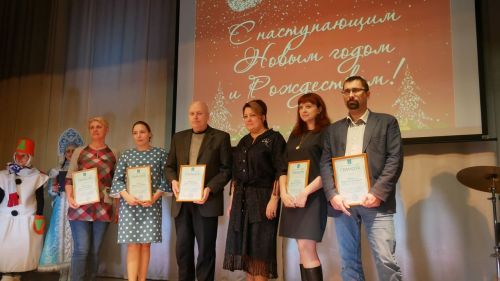 The Deputy Head of Ramenskoe urban district Administration O. B. Egorova presented certificates to employees of GSU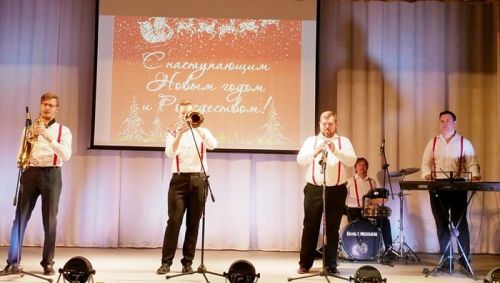 Performance of the ensemble R-team Band (Ramenskoe)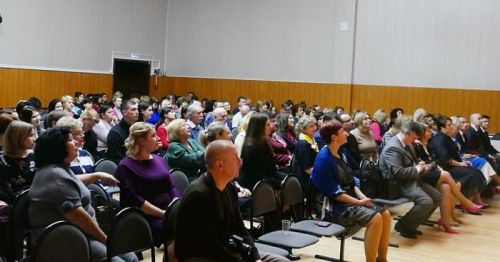 In the congress hall
T. A. Ipatova,
cultural events organizer