On December 25th, 2019, first-year students of GSU Social and Humanitarian Education Institute, accompanied by Assistant Professor Yu. B. Golikova, visited the State Duma of the Russian Federation.
Students specialized in state and municipal administration, undergo practical training in state and municipal organizations, in Moscow Regional Duma. They actively participate in various fields of activity of state authorities, many graduates begin their careers in local government. A trip to the State Duma was of professional interest to freshmen.
The assistant to the deputy from the party "United Russia" N. N. Gonchar and GSU lecturer K. A. Ermakov conducted an educational tour. Students got acquainted with the history of Russian parliamentarism, visited the halls in which party factions hold meetings and meet guests. Employees of the apparatus spoke about the activities of deputies, the work of specialized committees and commissions of the State Duma. Students actively debated and asked questions that are related to their future activities.
At the end of the meeting, representatives of the factions were invited to the university to participate in various events and to continue close cooperation.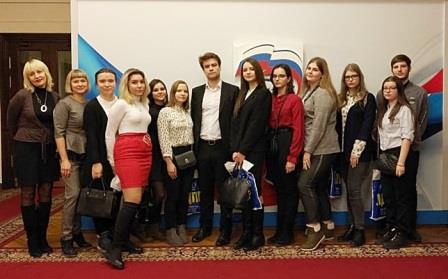 GSU students and Duma member`s assistant K. A. Ermakov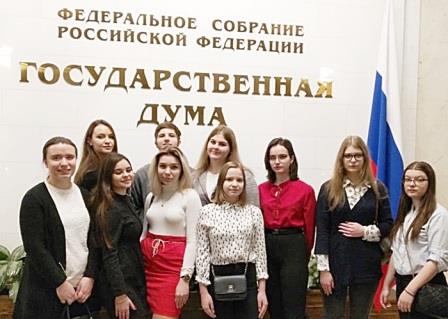 A photo for memory
GSU Media Centre