Thanks to the academic exchange program, the fourth-year student of Samarkand State University Temurmalik Bakhriddinov studied for a semester at Gzhel University. He specializes in decorative and applied arts and folk crafts. Before returning to his homeland, he, according to tradition, shared his impressions.
I arrived in a new country, in a new city and a new educational institution. During this time I learned a lot, significantly expanded my knowledge about arts and crafts, ceramics and Gzhel folk art.
Work in the workshops with a wonderful teacher O. A. Pervozvanskaya made it possible to improve my level of mastership and make interesting works as a result. I cannot but say about V. P. Sidorov, Honored Artist of the Russian Federation. Everything that was taught will come in handy in my homeland.
The university offers great opportunities for sports in their free time, as well as for scientific and public work. I enrolled in the volleyball section and became a member of intercollegiate competitions.
In November, the university hosted the student's ball "Whirlwind of a young life", dedicated to the 220th anniversary of the birth of A. S. Pushkin. I was lucky enough to become a winner of the competition, taking together Ekaterina Raznitsyna first place in the nomination "The Most Elegant Couple".
During my stay at GSU, students organized trips to the theater, various educational excursions. A trip to Dulevo Porcelain Factory was very interesting and memorable, where we were shown the stages of manufacturing products and showed a master class in painting.
After studying at Gzhel University, there were vivid impressions. I would like to thank the head of international relations division N.V. Barkalova, the director of Institute of Fine Arts and Design G.P. Moskovskaya and all the teachers who worked with me.
Thanks a lot to Gzhel State University!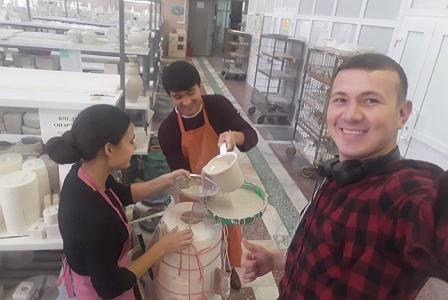 While working in GSU workshops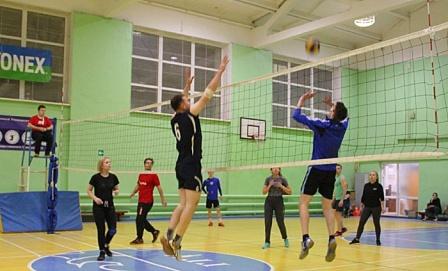 At volleyball competitions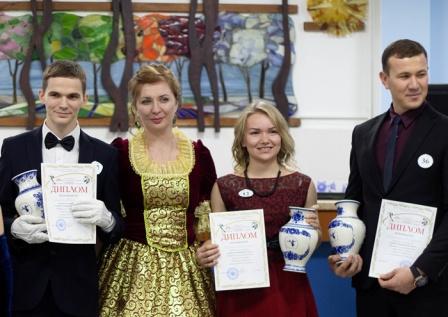 Among the winners of the competition at the student's ball "The Whirlwind of a Young Life" with N. N. Uvarova, GSU Acting Rector
Temurmalik Bahriddinov,
Samarkand State University, student