From February 10th to 11th GSU Acting Rector N. N. Uvarova and head of international relations division N. V. Barkalova took part in XII International Congress of Higher Education "University - 2020" in Havana (Cuba).
The event was attended by more than three thousand representatives of universities in Cuba and other countries of the world, including 20 Russian universities. The opening ceremony of the congress began with a speech by the Minister of Higher Education of Cuba, José Ramón Saborido Loidi. According to him, between our states about 80 agreements on cooperation in the educational sphere have been concluded. Today, more than three hundred Cuban students study in Russia. Cuba expects Russian students to come to their country to study. Ambassador Extraordinary and Plenipotentiary of the Russian Federation to the Republic of Cuba A. A. Guskov supported the Minister of Education, noting the importance of developing Russian-Cuban relations in higher education.
The theme of the congress is "University and the sustainable development agenda for the period until 2030." The meeting also discussed issues such as "University, science and technology", "Evolution of quality and accreditation of higher education programs", "Prospects for higher education", etc.
GSU representatives met with the rector of the University of Arts Alexis Ramon Seyho Garcia and the vice-rector for scientific and international cooperation Marilus Leon Oliva in order to discuss the prospects of cooperation, including the semester exchange and participation of Alexis Ramon Seyho Garcia in the International Festival «Art Ceramics», which will be held in GSU on May 20th.
The main event on this trip can be considered the university's joining the Association of Art Universities - an international network whose main goal is to promote and strengthen interaction between art universities to organize academic exchange, develop intercultural relations, and participate in international projects in the field of education, culture and art. Today, the Association unites 40 higher educational institutions; Gzhel University has become the first Russian university among them.
Work to strengthen Russian-Cuban ties in education, culture and art will continue!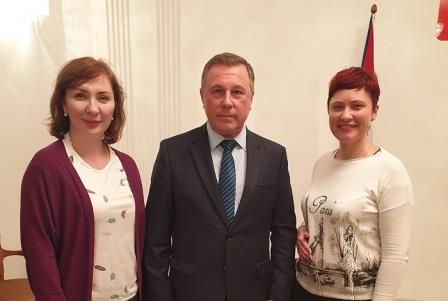 GSU Acting Rector N. N. Uvarova and Head of GSU International Relations Division N. V. Barkalova at a reception at the Russian Embassy with Russian Ambassador A. A. Guskov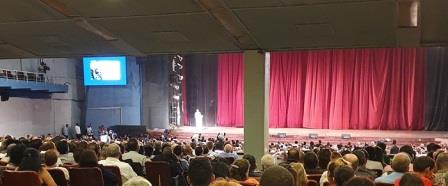 Congress opening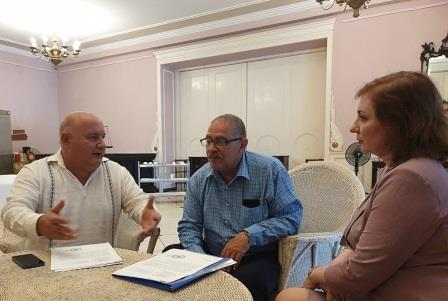 GSU Acting Rector N.N. Uvarova and Oscar Villar Barroso, GSU lecturer, at a meeting with Alexis Ramon Seijo Garcia, Rector of the University of the Arts (left)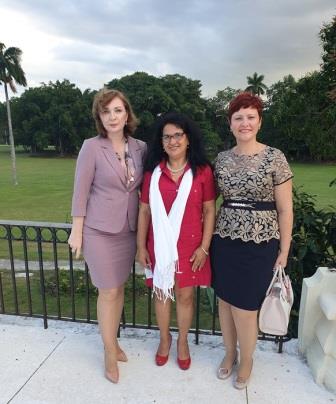 At the University of Arts with Vice-Rector for Scientific and International Cooperation Marilus Leon Oliva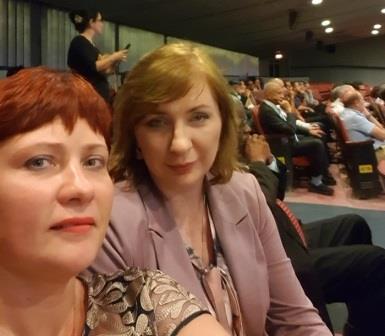 During a meeting in congress
GSU International Relations Division