Our University received letters of appreciation from the Executive Directorate of the Russian Geographical Society.
On October 27th, 2019 our university became one of the many locations of the «Geographical Dictation» International Educational Campaign, which is held by the Russian Geographical Society. The students and teachers of GSU have been participating in the dictation for several years, but the university has become the officially registered venue for its holding for the first time.
The organizers of the event tried to decorate the international action with the worldwide popular Gzhel brand. Before writing the dictation, the participants gathered in the assembly hall. Wishing them success, they were approached by GSU Acting Rector, Candidate of Pedagogical Sciences, Associate Professor N. N. Uvarova. The event began with a small concert program prepared by creative teams under the guidance of the organizer of cultural work T. A. Ipatova.
The dictation included 40 questions of varying degrees of difficulty and lasted 45 minutes. Some participants managed to complete the task much earlier. And everyone, regardless of the results of the work, was satisfied that they took part in the dictation.
The Executive Directorate of the Russian Geographical Society expressed gratitude for the dictation to the Acting Rector N. N. Uvarova and the member of Russian Geographical Society Prof. V.V. Rudsky.
The leadership of GSU hopes that the holding of Geographical Dictation will become a traditional event within the university.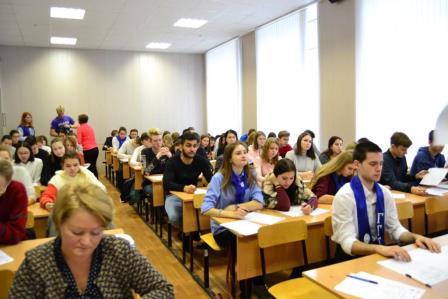 During the Dictation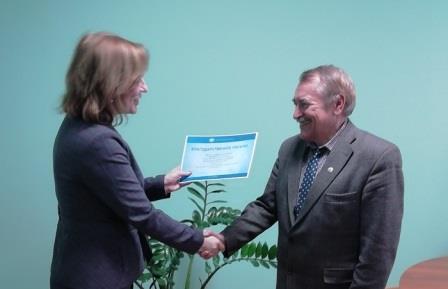 Candidate of Pedagogical Sciences, Associate Professor N. N. Uvarova, GSU Acting Rector, presents a letter of thanks by Executive Director of the Russian Geographical Society to Professor V.V. Rudsky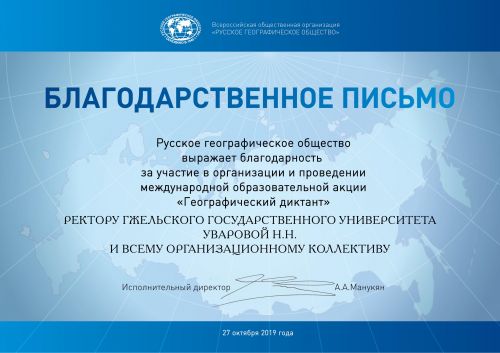 Letter of appreciation from the Executive Directorate of the Russian Geographical Society addressed to N. N. Uvarova and technical performers of event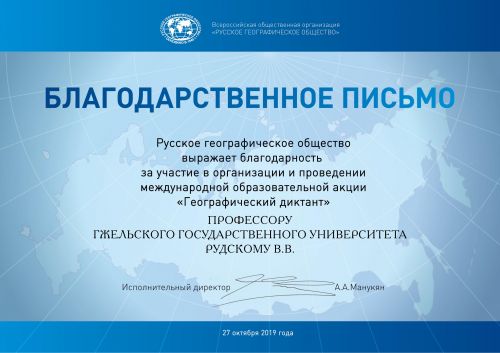 Letter of appreciation from the Executive Directorate of Russian Geographical Society addressed to V.V. Rudsky
GSU Media Centre