On May 6th, 2020. The All-Russian patriotic action "Lilac of Victory" was held for the fifth time at Gzhel State University.
In memory of veterans of the Great Patriotic War, many socially significant events are held in our country, including the tradition of planting seedlings of lilac bushes in first days of May. This plant became one of the symbols of the victorious May 1945 – Soviet soldiers-liberators, returning home, were greeted with bouquets of lilacs.
In peacetime, lilac alleys are planted both in large cities and small villages of our country, because veterans, home front workers, and children of war live everywhere. Planting lilacs on the eve of Victory Day has become a tradition, passing from the twentieth century to the twenty-first century, from a generation of winners to generations of their children, grandchildren and great-grandchildren.
For many years, the Gzhel University has been implementing the project "Remember, Proud, Honor" of civil-patriotic education of youth, within the framework of which various events are held during the school year for students, pupils, kindergarten pupils, and residents of the region.
The commemorative actions planned at the university for April and May 2020, dedicated to the celebration of the 75th anniversary of Victory in the Great Patriotic War, are held in a special mode in connection with the current epidemiological situation.
So, for example, in today's action a limited number of students, employees and representatives of the university's leadership took part. With his participation in the event, GSU Acting Rector N.N. Uvarova and Vice-Rector for administrative work A.T. Guchmazov showed support and a special attitude to the importance of educating the younger generation of patriotic values, pride in the historical past of their people and gratitude to veterans and older people.
Lilac bush lives for about three centuries. We hope that these seedlings will live even longer and will remind posterity of the great feat of Soviet people, thanks to which we live and enjoy a peaceful sky above our heads.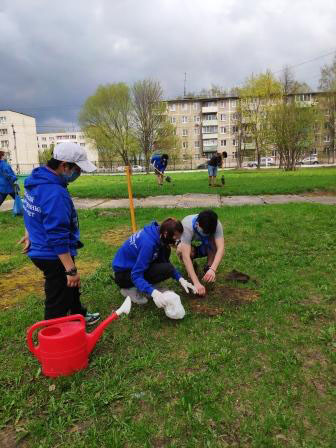 The university has been participating in All-Russian campaign "Lilac of Victory" for five years.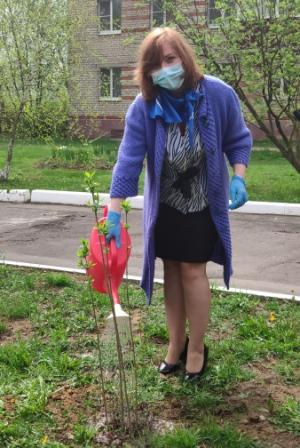 Acting Rector, Associate Professor N.N. Uvarova at work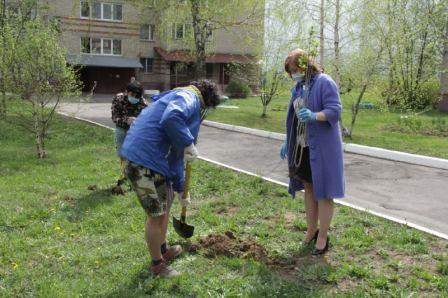 The square at the student campus will become more elegant
Planting a tree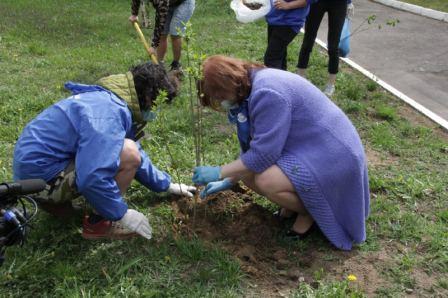 The final touches in planting a lilac
GSU Department for Youth and Social Policy