Victory Day is celebrated not only in Russia. The great-grandfathers of many students from Uzbekistan, Tajikistan, Kyrgyzstan, Belarus, and other neighboring countries fought in the Great Patriotic War, their families gave shelter to those evacuated from the occupied regions of the country.
Therefore, on May 9th, 2020, an international "Immortal Regiment" gathered in the university campus, and in the evening dozens of "Victory Lanterns" were lit.
The subject of the feat of the Soviet people in the fight against fascist Germany is of concern to many students of GSU Institute of Fine Arts and Design, and they try to reveal it in their work. Bakhodir Fayziev came from Tashkent to study sculpture and he is actively involved in many creative projects, such as the International Festival "We Study in Russia", the All-Russian Festival "Science 0+", the regional "Labor Day", etc. On the occasion of the 75th anniversary of the Victory, he decided to create a sculptural composition dedicated to teachers and students who took part in the Great Patriotic War.
Student works are regularly exhibited at an exhibition that works at GSU in the Year of Remembrance of the Victory of the Soviet People in the Great Patriotic War.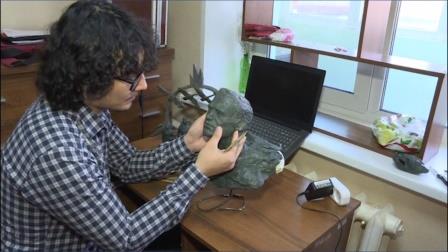 Second-year student Bahodir Fayziev at work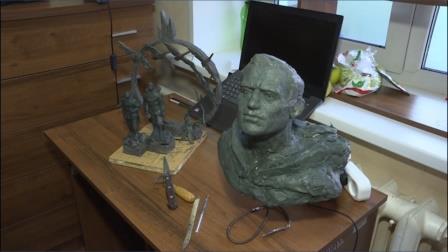 Workplace during self-isolation in a campus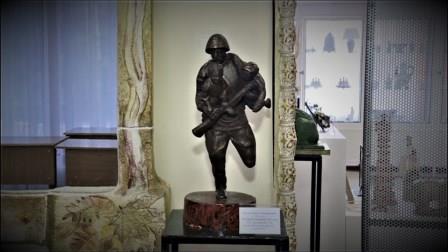 Sculpture "Saving" of student Sevarbek Botirov
GSU Media Centre