On May 29th, 2020, № 55 in official newspaper of Ramenskoe city district «Rodnik» an interview published with the director of local authority «Novokharitonovskoye» N. A. Shirenina, dedicated to the life of rural settlement during the period of self-isolation and the future plans of authority.
In her speech, N. A. Shirenina spoke about the activities of Gzhel State University, located on the territory of the municipality entrusted to it, during the pandemic. She noted the importance of the university's leadership in organizing distance learning for students, in helping students who are forced to stay in a dormitory, including a foreign one.
GSU is an active participant in socially significant events and actions held on the territory of settlement. On May 9th, 2020, the Acting Rector of GSU, N. N. Uvarova, and Vice-Rector for Administrative and Legal Affairs, A. T. Guchmazov, took part in the solemn laying of flowers at the Monument to the Fallen Soldiers.
A large number of residents of rural settlement Novokharitonovskoye graduated from Gzhel State University, which plays an important role in the staffing of Moscow region.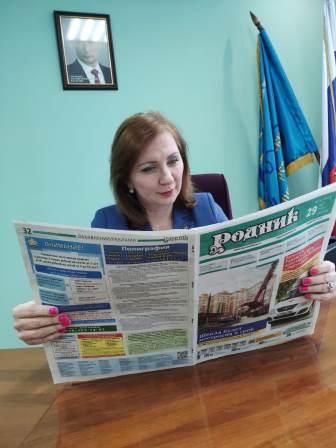 Associate Professor N.N. Uvarova gets acquainted with the publication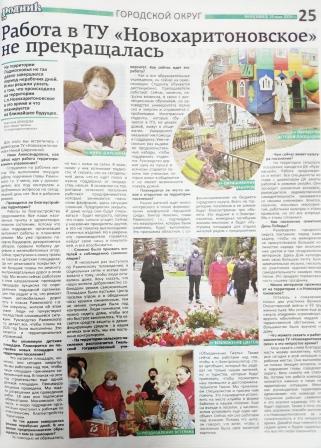 Publication in «Rodnik» newspaper
GSU Media Centre