On June 12th, 2020, our university hosted celebrations dedicated to the Day of Russia.
Due to the prevailing epidemiological situation, this year the celebration was not quite usual. Most of the planned events took place in the virtual space. On the square in front of GSU main building, a meeting was held, which was also held in a special mode: with a limited number of participants, compliance with all sanitary standards and conditions.
GSU Acting Rector, Doctor of Pedagogical Sciences D.S. Somov and the head of GSU research department N.V. Osipova made a speech
Our country ranks first in the world in terms of territory, sixth in terms of gross domestic product, and ninth in terms of population. The Russian Federation is a multinational state. It brought together about 200 peoples and nationalities with various traditions, customs, culture, language and writing, while we all speak Russian. Russian is a language of world importance, one of the six official and working languages of the United Nations, UNESCO and other international organizations. The Russian Federation includes 85 subjects, 46 of which are called regions, 22 - republics, 9 - territories, 3 - cities of federal significance, 4 - autonomous okrugs and 1 - autonomous region.
Girls and boys from 19 constituent entities of the Russian Federation study at Gzhel University. Over 70 percent of students are residents of the Moscow region.
Today Gzhel University is a dynamically developing educational institution that implements programs of national projects "Education", "Science", "Culture". Much work is being done in the areas of youth and social policy.
We are the present and future of Russia. It depends on us what our country will be like in ten, twenty years, in what state we and future generations will live.
The youth of the XXI century are brilliantly proficient in information technologies, strong, purposeful young people, worthy citizens of their country!
The rally participants joined the all-Russian action "We are Russia" and the flash mob "Russia is WE!"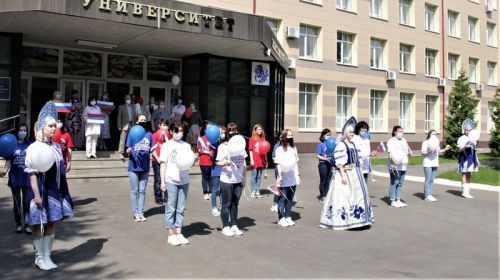 Participants of the meeting dedicated to the celebration of the Day of Russia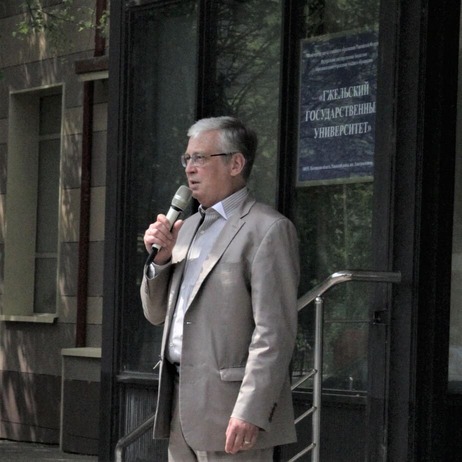 GSU Acting Rector, Dr. D. S. Somov makes a speech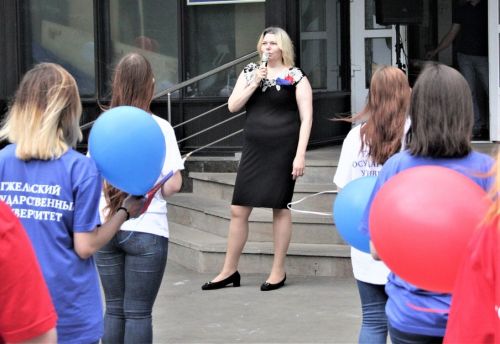 A speech by the head of GSU research department N. V. Osipova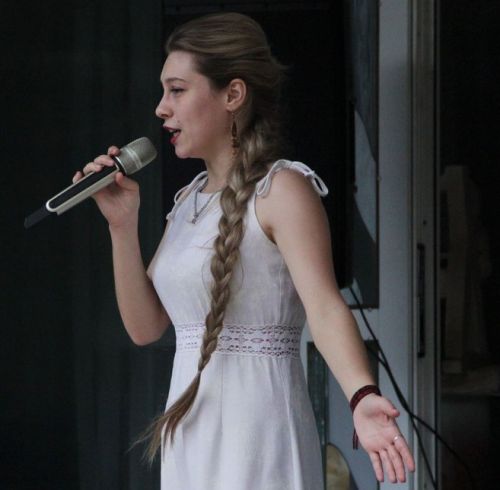 A fourth-year student of GSU Institute for Social and Humanitarian Education, laureate of international and all-Russian competitions Elena Medyankina sang the song "Birches" by Igor Matvienko to the verses of Mikhail Andreev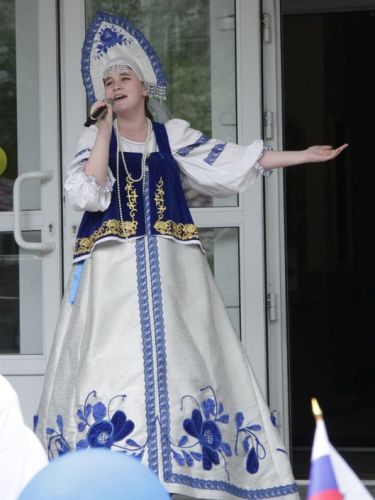 A second-year student of GSU College Department for Culture and Art Maria Baryshnikova presented the song composition "My old Gzhel", the authors of which are residents of our region Vladimir Strelkov and Elena Borisova