On June 22nd, 2020, on the Day of Memory and Sorrow, GSU representatives took part in laying flowers at the Memorial to the fallen soldiers in Electroizolyator.
The event was attended together with students by the GSU Acting Rector, Dr. D. S. Somov , the head of GSU department for youth and social policy M.V. Potulova, an officer for educational work, Honored Teacher of Russia T.G. Kolonina.
On June 22nd, 1941, the Great Patriotic War began - one of the most terrible and bloody in the history. 79 years ago, on this day, without declaring war, fascist Germany attacked the Soviet Union.
Only by preserving the memory of those terrible events and paying tribute to those who died and survived in that hell, one can hope that this will never happen again in human history.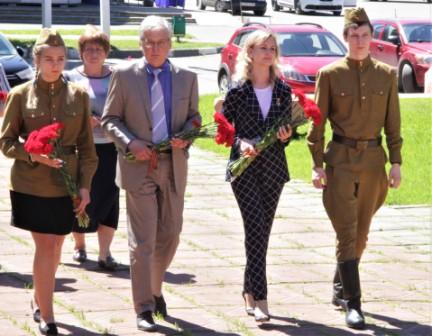 University representatives took part in laying flowers to the Memorial of fallen soldiers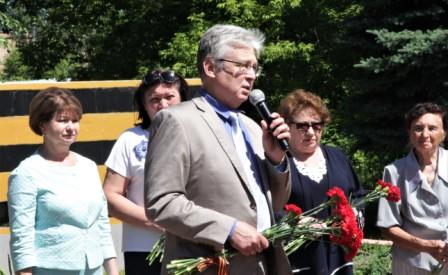 Speech by GSU Acting Rector D.S. Somov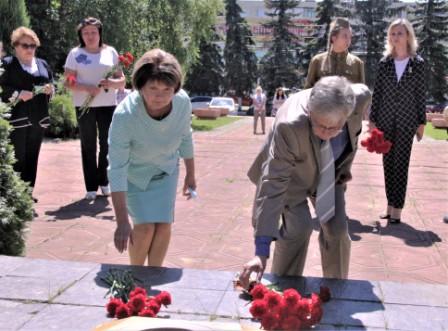 Laying flowers