On June 30th at the site of the bloody battles of 1942–1943. near Rzhev (Tver region), a memorial complex was opened in memory of all the soldiers of the Great Patriotic War. The celebration was attended by Russian President Vladimir Putin and Belarusian President Alexander Lukashenko.
Second-year students of GSU Institute of Fine Arts and Design, Bahodir Fayziev and Sevar Botirov, were lucky to take part in the work on this famous project..
The memorial complex includes a military museum and a 25-meter-high monument, which was erected on a ten-meter mound. The authors are sculptor Andrey Korobtsov and architect Konstantin Fomin.
A detailed plaster model of the monument was created, after which they began to sculpt a full-scale figure from 100 tons of blue Cambrian clay. Bakhodir Fayziev reports:
"A lot of effort, labor and time was put into the creation of this grandiose project 25 meters high. Sculptors, students from several art universities worked on it. It is a great responsibility and honor for us to be a participant in such a project. I got invaluable experience and a lot of emotions while working. 75 years have passed, but we must value, remember and honor the memory of our ancestors, who fought and died for the sake of a peaceful sky in the future. "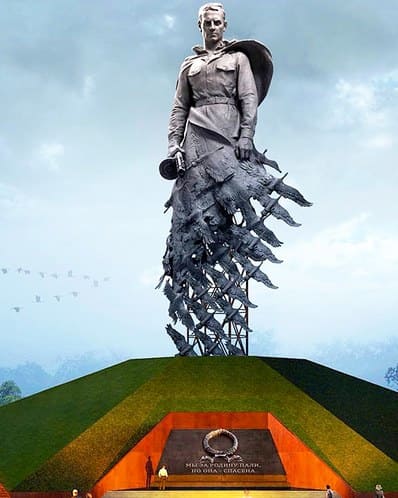 Monument to Soviet soldiers who died on battlefields near Rzhev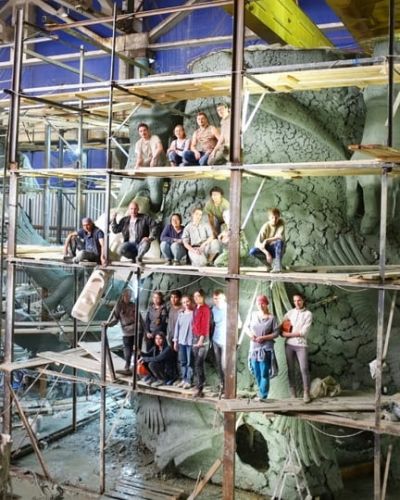 Students of Russian universities who took part in the work on the monument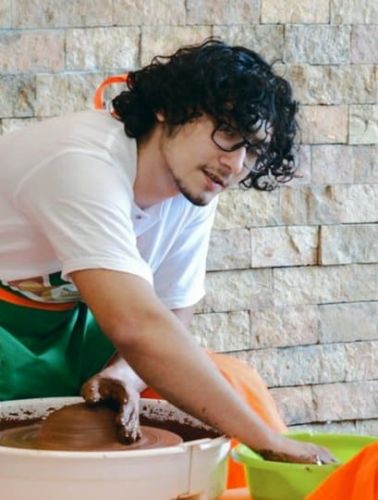 Student of GSU Institute of Fine Arts and Design Bakhodir Fayziev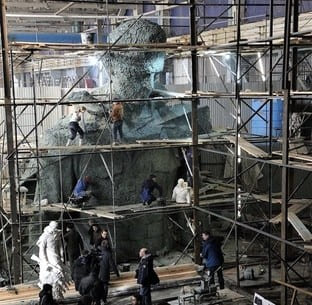 Work moment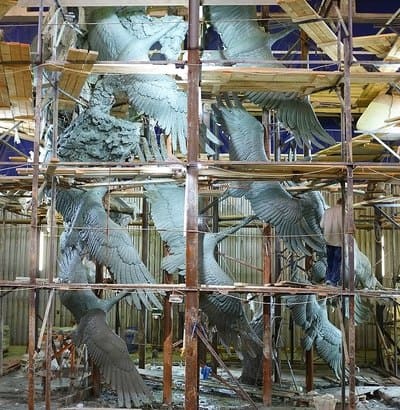 A fragment of the monument