Thanks to a cooperation agreement with Belarusian State University of Culture and Arts, the implementation of the student academic exchange program continues. From February 1st, 2020, Elizaveta Matvievich and Ekaterina Geist studied at GSU for a semester. Returning home, they, according to tradition, shared their impressions.
"We really liked it here! Gzhel University is beautiful inside and out: on each floor there are works of drawing and painting, in the hall of the first floor there is an exhibition of ceramics, sculptures and other student works, the expositions are constantly changing. Classes are held in large, modernly equipped classrooms and workshops, there is a lot of space for creativity.
Special thanks to the teachers of art disciplines, thanks to whom we learned a lot of new things for ourselves and gained valuable professional experience. I especially liked the classes on ceramics and Gzhel painting by O.A. Pervozvanskaya. It is a pity that we went to distance learning, not everything that was planned was implemented.
We liked that there are many sports sections at GSU: volleyball, football, tennis, sambo, etc. We have visited some of them. In my free time I could visit Moscow. Thanks to the student academic exchange program, we managed to make our dreams come true! We visited Red Square, VDNH, museums and exhibitions, got acquainted with the sights of the capital, walked along the ancient streets. Thanks for the good impressions and memories!
Six months passed quickly, we got used to life at the university, to teachers. We would like to thank the management and teachers for having the opportunity to gain an interesting experience in the field of arts and crafts. White-blue color will remain in our hearts forever!
Until next time! "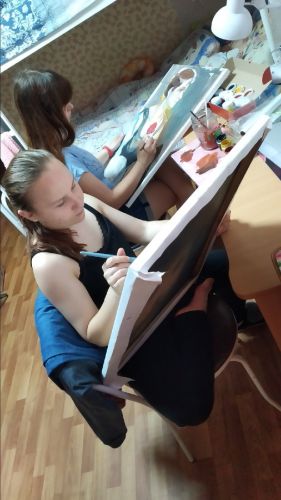 Distance learning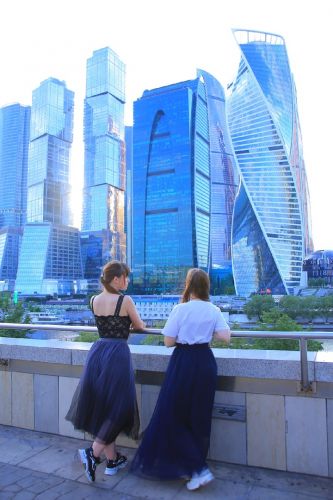 While walking around Moscow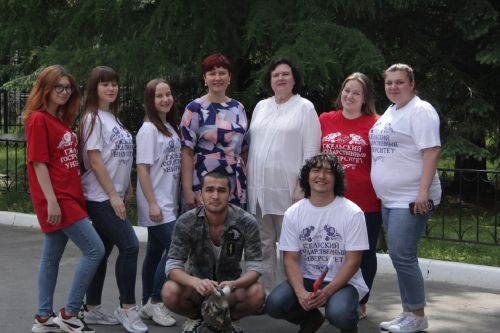 Foreign students with the Director of GSU Institute for Fine Arts and Design, Honored Artist of Russia G.P. Moskovskaya and the head of GSU international relations division N.V. Barkalova