On August 31st the ceremony of opening a new student hostel took place at Gzhel University. This event was attended by the Deputy Minister of Science and Higher Education of RF Petr Aleksandrovich Kucherenko.
The hostel is designed for 140 places, comfortable conditions have been created in it: in addition to living rooms, kitchens and other utility rooms, self-study rooms, reading areas are equipped for students, spaces for creativity and leisure are organized. Its construction was carried out within the framework of the program of the Ministry of Science and Higher Education to fill the deficit of places in hostels for nonresident students. High guest got acquainted with the living conditions and education of students, with the activities of the university, the history of Gzhel craft. Associate Professor I.V. Korshunova conducted an excursion to the Museum of Decorative and Applied Arts and GSU workshops. According to established tradition, planting fruit trees on the friendship alley near the new building of the hostel took place.
Then, at a meeting of GSU lecturers P.A. Kucherenko noted the uniqueness of our university, thanked the staff for the excellent work in the transition to distance learning during the pandemic and congratulated on the start of the academic year. Acting Rector D.S. Somov presented a report on the work of the university for the 2019/20 academic year and plans for the future. Together with the Deputy Minister of Science and Higher Education of the Russian Federation P.A. Kucherenko defined goals and objectives for the new academic year, outlined new ways for the development of the university. Traditionally, GSU veterans were honored also.
Happy Knowledge Day, dear leturers and university students! We wish you inspiration in the coming academic year and success in all your endeavors!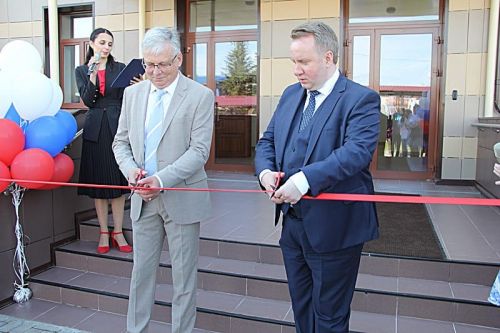 GSU Acting Rector D.S. Somov and Deputy Minister of Science and Higher Education of Russia P.A. Kucherenko open a new hostel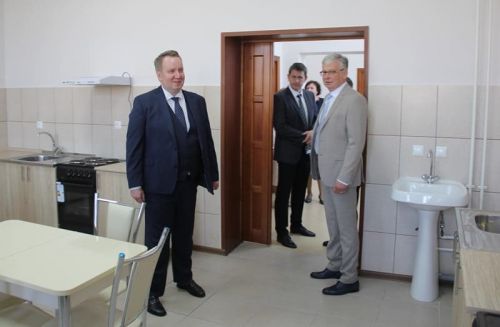 In a new campus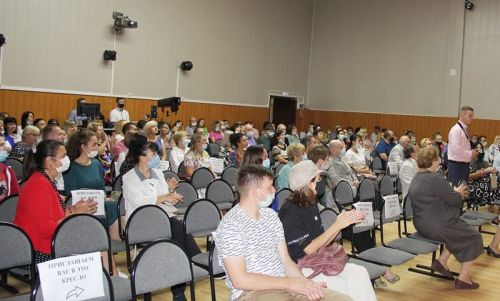 GSU lecturers gathered for the council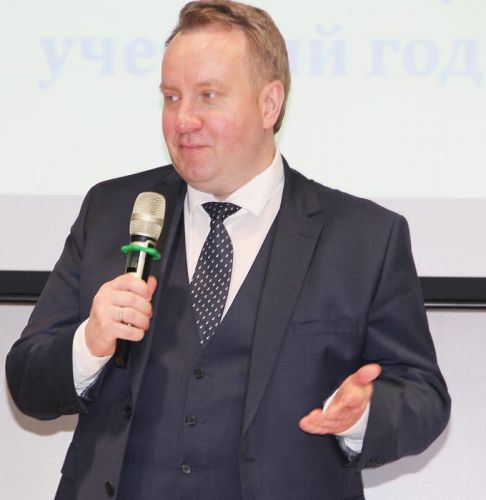 Speech by the Deputy Minister of Science and Higher Education of Russia P.A. Kucherenko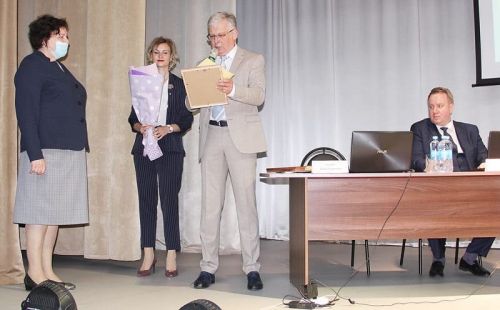 GSU Acting Rector D.S. Somov presents a letter of thanks from the head of Ramenskoe urban district to the Director of GSU Institute for Fine Arts and Design G.P. Moscovskaya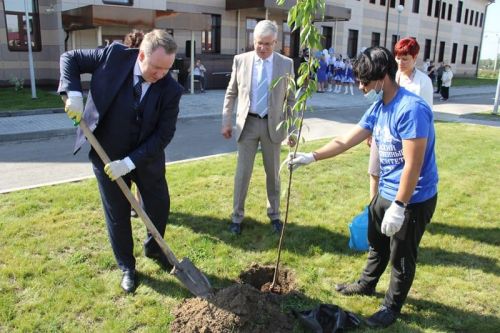 According to the established tradition, the guest of honor took part in the planting of fruit trees on the friendship alley near the new hostel