On September 1st our University celebrated Knowledge Day. This year, more than 800 young men and women have joined the student fraternity. Taking into account the requirements of doctors, in order to prevent coronavirus, the celebration was held according to a special program.
At nine o'clock the organizers of the holiday met the freshmen studying in the areas of higher education, at 11 and 13 o'clock they got acquainted with the freshmen of GSU college.
Representatives of the local administration arrived in GSU to congratulate students and lecturers. More than half of the university students are residents of the Ramenskoe urban district, many of them are actively involved in youth activities in the region, so meetings with the heads of the local administration have become a tradition.
For freshmen, the celebration of the Day of Knowledge was carried out in the form of a videoconference, which was held in specially prepared classrooms. The videoconferencing program was informative: congratulations from the GSU Acting Rector D.S. Somov, acquaintance with the history of GSU, its traditions and achievements. Then the freshmen met with the heads of institutes and college, curators of the groups.
Senior students also met on this day with curators, lecturers, heads of departments and directorates of institutes using videoconferences before starting their studies.
Studying at GSU is prestigious and interesting. Years of study at Gzhel University will become the foundation of the professional and personal development of today's students. The path to knowledge is open, you just have to step on it. Welcome!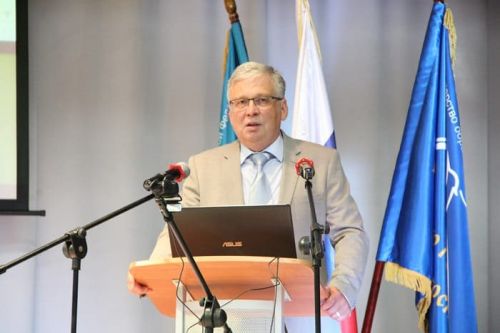 GSU Acting Rector D.S. Somov congratulated students on the Day of Knowledge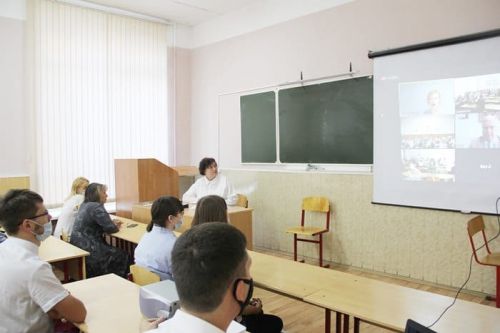 During a videoconference at GSU Institute of Fine Arts and Design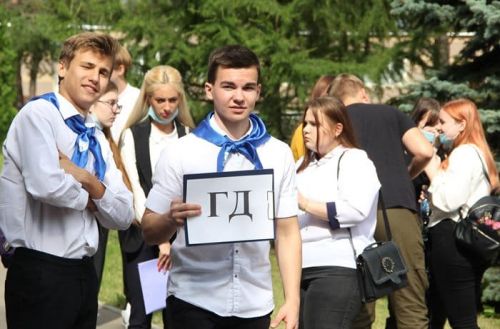 Volunteers help freshmen to navigate in our university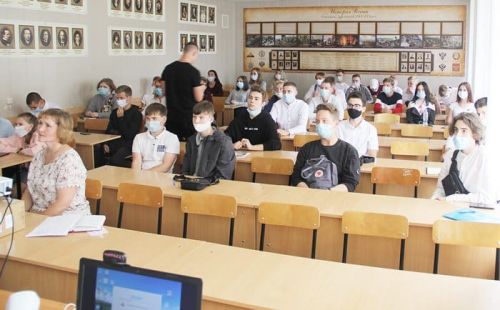 Videoconference at Technological Department of GSU College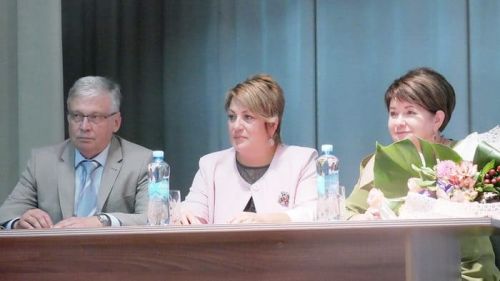 GSU Acting Rector D.S. Somov, Deputy Head of Ramenskoe urban district O.B. Egorova and Director of Novokharitonovskoe local administration N.A. Shirenina during the videoconference
Director of GSU Institute of Fine Arts and Design, Honored Artist of Russia G.P. Moskovskaya presents student IDs to freshmen
G.I. Khristenko,
Deputy Director of GSU College