On October 13, 2020 Gzhel University was visited by the Deputy Head of Administration of the Ramensk City District A.V. Skibo and Head of the Department of the Consumer Market, Investments and Entrepreneurship Development of the Administration of the Ramensky City District A.V. Vasiliev.
During a meeting with the acting rector, Doctor of Pedagogy D.S. Somov discussed the prospects for further cooperation with entrepreneurs, interaction with the administration of the Ramensky city district to create favorable conditions for entrepreneurship and create a business incubator at the university.
In Russia, business incubators appeared in 1990. According to Russian legislation, it is "an organization that solves problems limited by the problems of supporting small, newly created enterprises and start-up entrepreneurs who want, but do not have the opportunity to start their own business, related to helping them in creation of viable commercially profitable products and efficient production based on their ideas. " The creation of a business incubator can contribute to the implementation of the most promising student projects.
The guests visited the Museum of Decorative and Applied Arts and Design; the excursion was conducted by the Director of the Institute of Fine Arts and Design, Honored Artist of the Russian Federation G.P. Moscovskaya.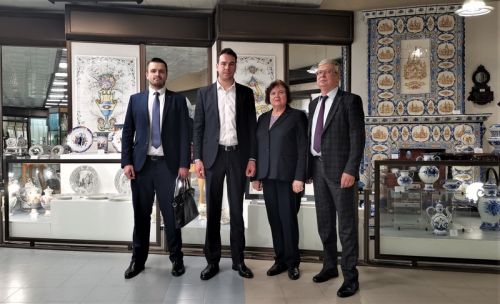 Photo for memory. Director of the Institute of Fine Arts and Design, Honored Artist of the Russian Federation G.P. Moskovskaya and acting rector, Doctor of Pedagogy D.S. Somov with the deputy head of the administration of the Ramensk urban district A.V. Skibo and the head of the Consumer Market, Investments and Entrepreneurship Development Department A.V. Vasiliev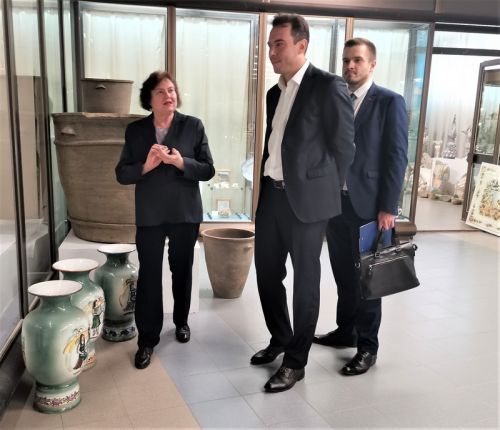 Director of the Institute of Fine Arts and Design, Honored Artist of the Russian Federation G.P. Moskovskaya took guests on a tour of the Museum of Decorative and Applied Arts of GSU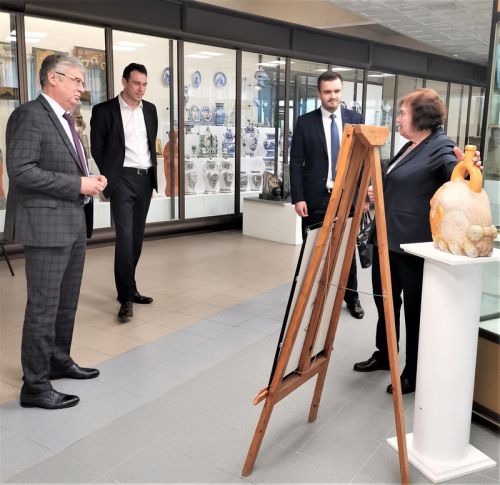 During the excursion
Yu.N. Ovcharenko, museum administrator