On November 13, 2020, an agreement was signed on cooperation between the university and the regional branch of the "Fair Russia" party in the Moscow region.
The agreement was concluded within the framework of the activities of the center for career development, professional competencies and practical training, which was created at the university to provide high-quality practical training, development of professional competencies, employment and career growth of students.
Deputy Chairman of the Moscow Regional Duma, head of the regional branch of the "Fair Russia" party, candidate of economic sciences I.V. Chistyukhin, Associate Professor of the Department of Theory and Organization of Management, has been teaching at the university for many years and represents the need for practical training of students of higher professional educational institutions. Cooperation with the regional branch of the party involves the organization of thematic meetings and excursions, professional internships for students in the Moscow Regional Duma.
The signed agreement will supplement the regulation of cooperation in the field of education, science and practical training, including in the field of educational services, improving the quality of student training, staff qualifications, creating a unified information scientific and educational environment with regional legislative authorities.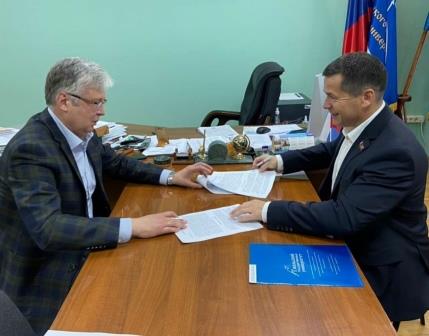 Acting Rector D.S. Somov and the head of the regional branch of the "Fair Russia" party I.V. Chistyukhin sign a cooperation agreement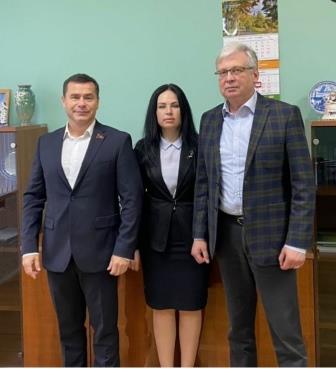 Head of the regional branch of the "Fair Russia" party, candidate of economic sciences I.V. Chistyukhin, Director of the Career Development Center, Candidate of Economic Sciences O. V. Borisova and Acting Rector, Doctor of Pedagogy D.S. Somov
Marina Potulova,
Deputy Head of the Department for Educational Work