New Year is one of the most beloved holidays for both children and adults. And then Christmas follows! Long vacations and good snowy weather, even during a pandemic, make it possible to spend time interestingly, organize joint recreation and entertainment.
Volunteers of the GSU student club annually try at this time to help children believe in a fairy tale, enjoy the holiday and have fun. In the new year, we continue to do good deeds.
On January 7, 2021, students from among the members of the volunteer club took part in organizing and holding a Christmas children's matinee in the Church of the Intercession of the Most Holy Theotokos in the village. Karpovo. In the costumes of life-size puppets of fairy-tale characters - a hare, a fox, a wolf and a bear - they conducted an animation program for children, organized games. Participation in the Karpov rural holidays has become traditional and the children are already so accustomed to our fairy-tale heroes that they are looking forward to their appearance.
After the performance, the kids were happy to receive sweet gifts that were presented to them.
bear, wolf, hare and fox. And students receive a tremendous charge of energy, giving joy to children.
The kids were looking forward to the appearance of fabulous animals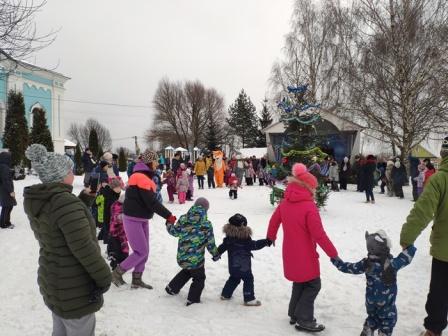 Christmas round dance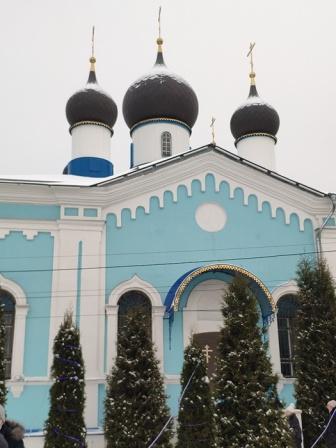 Church of the Intercession of the Blessed Virgin Mary in Karpovo
Volunteer club