On February 26, 2021, students of Gzhel University took part in the "New Generation" youth forum organized by the Committee for Sports and Youth Policy of the Ramensk City District Administration at the "Saturn" House of Culture.
The forum was attended by over 150 people. Young men and women could not only communicate with like-minded people, but also become members of youth clubs and organizations, such as the youth theater "Pioneers", the military-patriotic club "Typhoon", the volunteer headquarters "I will help!" parliament and youth council under the head of the Ramensk district. The event was held in an interactive format. The speakers shared their knowledge about the promotion of social networks, conducted psychological training and talked about time management for adolescents and youth. Forum participants listened to the speakers' speeches and answered questions from their smartphones, those who quickly gave correct answers were awarded valuable prizes.
The guests of honor at the event were the head of the Ramensky urban district V.V. Nevolin, deputy head O.B. Egorova, Chairman of the Council of Deputies Yu.A. Ermakov and Chairman of the Committee for Sports and Youth Policy L.V. Savin.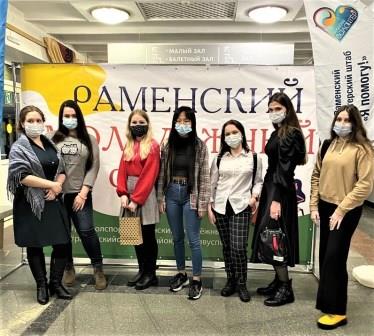 University Students - Participants of the New Generation Forum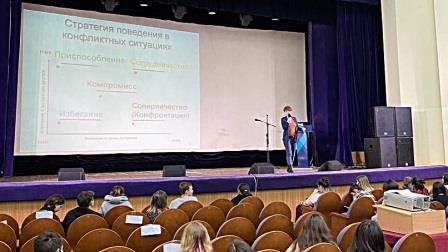 During the speakers' performance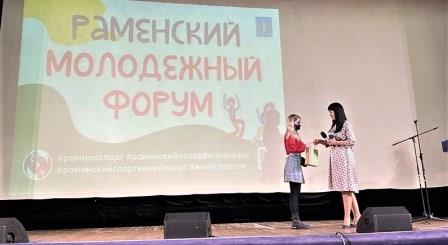 Sophia Gunina, a student of the Institute of Fine Arts and Design, was presented with gifts from the organizers of the competitionа
Media center