In the first month of spring, the most cheerful and resourceful university students attended the XXXII International "KiViN" Festival in Sochi.
The team, which has the unusual name "Jam", included second-year students of the Institute of Social and Humanitarian Education Polina Balashova and Amirshokh Samandarov; sophomore of the department of culture and art Yekaterina Benevolskaya and master's student of the Institute of Fine Arts and Design Danil Lugantsev.
The festival program was rich and varied, from the very first day rehearsals began. From the second day of the festival, performances began in the Premier League and the Major League of KVN, which set a high bar for all festival participants.
In their free time from rehearsals, members of our team visited Sochi College in order to tell the children about the conditions of admission and the advantages of studying at Gzhel State University.
The final performance of the GSU team was successful. After listening to the editors' criticism, the guys took into account their advice and suggestions for the further development of the KVN movement at the university and in the region.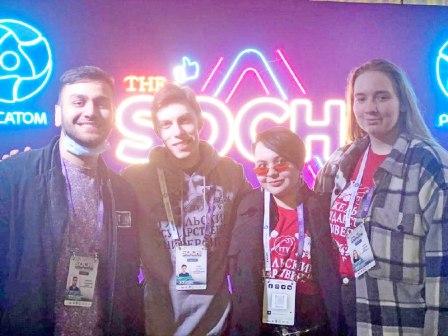 KVN University team at the festival "KiViN"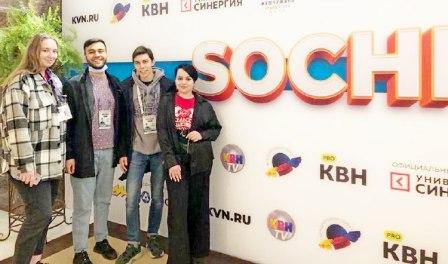 The team is pleased with the performance at the festival
K. A. Razumovskaya,
public relations specialist