On March 25 and 26, 2021, with the assistance of the Career Development Center, excursions to the Gzhel Association were organized.
Students and teachers of the university listened with great interest to the information about the new opportunities of the enterprise, visited the museum of the organization, got acquainted with the production. The history of the association is very closely connected with the pages of the history of the university and is an important component for understanding the formation and development of professional education in Gzhel. After all, our educational institution trains personnel for the enterprises of the Gzhel folk arts and crafts. It developed especially actively largely thanks to the general director of the association, Hero of Socialist Labor, laureate of the State Prize of the Russian Federation, Doctor of Pedagogical Sciences V.M. Loginov, who in 2002 became the first rector of the Gzhel State Institute of Art and Industry.
The event was attended by students from different areas of training: Decorative and applied arts, Folk art culture, Management of hospitality enterprises, as well as specialties Decorative and applied arts, Tourism, Production of refractory non-metallic and silicate materials and products.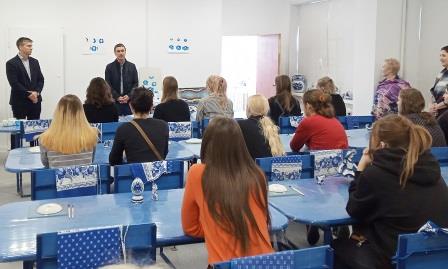 Speech by the executive director of the Gzhel association R.V. Tabakov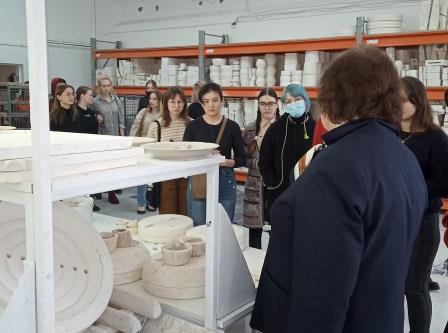 Director of the Institute of Fine Arts and Design G.P. Moskovskaya talks about the technological process of making porcelain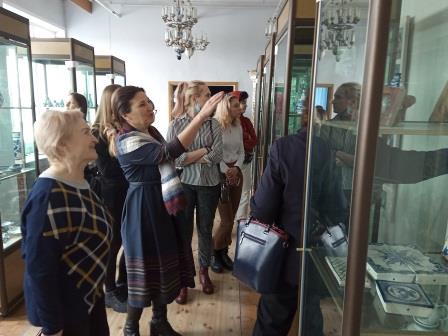 In the museum of the Gzhel association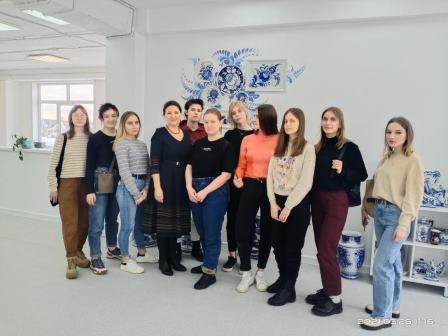 Students of the direction of training Folk Artistic Culture with Associate Professor of the Department of Fine Arts and Folk Artistic Culture I.V. Korshunova
Career Development Center