On March 30, 2021, students of the areas of training Business Informatics and Pedagogical Education took part in the first seminar on the development of entrepreneurship in the Ramensky City District and in the Moscow Region, organized by the Department of the Consumer Market, Investment and Entrepreneurship Development of the Administration of the Ramensky City District.
150 participants of the seminar - heads of organizations, entrepreneurs, students and teachers of educational institutions discussed the problems of creating, supporting, financing entrepreneurship, the opportunities that entrepreneurs of various fields and areas of activity arise.
We thank the organizers of the event for the opportunity to take part in this interesting, informative seminar for students and teachers of the university!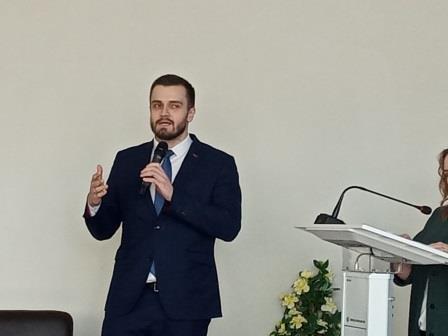 Speech by the Head of the Department of the Consumer Market, Investments and Entrepreneurship Development A.V. Vasiliev

The seminar on entrepreneurship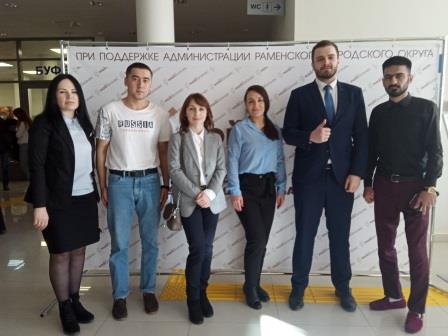 Director of the Career Development Center O.V. Borisova, representative of the "My Business" division O.I. Miller; Head of the Department for the Promotion of Entrepreneurship of the Administration of the Ramensk City District M.A. Sokolovskaya and Head of the Department of the Consumer Market, Investments and Entrepreneurship Development A.V. Vasiliev with students of GSU
Media center