On May 12, 2021, the University hosted a "Strategic Session" of experts and leaders of the tourism industry of the Moscow region, heads of branch committees of the administration of the Ramenskiy urban district, territorial departments, and ceramics manufacturing enterprises.
They discussed the implementation of a large-scale project - the tourist and recreational cluster "City of Gzhel". The construction of some of the cluster's facilities is already underway, and if it is fully ready, it is expected that Gzhel will be able to receive a million Russian and foreign tourists a year.
Acting Rector, Doctor of Pedagogy D.S. Somov noted in his speech that Gzhel University is ready not only to receive tourists, but also to provide all the necessary personnel for the construction and maintenance of the cluster: builders, technologists, specialists in the tourism industry and hotel business, etc. Today, young people are trained in more than 40 areas of training at the university and specialties.
At the meeting, the chief inspector of the department for the promotion of tourist products, the development of tourism and folk arts and crafts of the Committee for Tourism of the Moscow Region, A.A. Sukhanova, deputy head of the administration of the Ramenskiy urban district O.B. Egorova, General Director of LLC "Tourism Development Center" (Moscow) N.М. Zhilkina, director of the Gzhel territorial administration G.N. Golinkova, director of the Novokharitonovsky territorial administration N.A. Shirenina, Deputy General Director of Sistema LLC K.A. Kadzov, head of the project management group of CJSC MC "RVM Capital" A.V. Muravyov, director of the Ramensk History and Art Museum L.A. Slizova, general director of the tour operator in Russia "Sweet Life" I.K. Pankova, advisor to the head of the Ramenskiy urban district A.A. Kocherov, Vice-President of the National Union of the Hospitality Industry, General Director of LLC "Legal Agency Persona Granta" G.А. Mokhov.
The implementation of large-scale plans is scheduled for 2025, but this summer the first objects of the tourist cluster should be built - a stadium in Novokharitonovo and a park in the village of Elektroizolyator.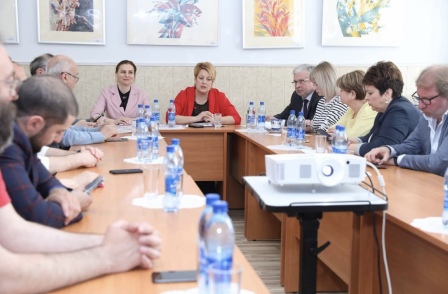 During the meeting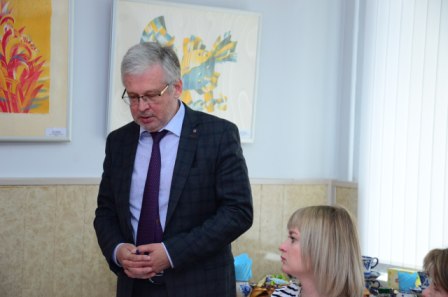 Speech by Acting Rector D.S. Somov
Session moderator - Director General of Tourism Development Center LLC (Moscow) N.М. Zhilkina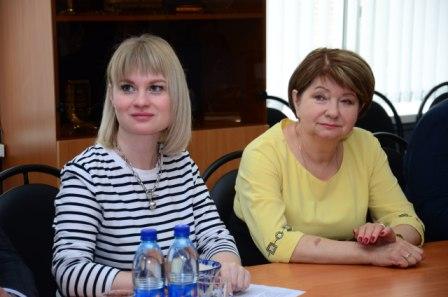 Chief Inspector of the Department for Promotion of Tourism Products, Development of Tourism and Folk Arts and Crafts of the Committee for Tourism of the Moscow Region A.A. Sukhanova and director of the Novokharitonovsky territorial administration N.A. Shirenina
Press center