On May 13, 2021, the University was visited by the Ambassador Extraordinary and Plenipotentiary of the Colombian Republic to Russia Alfonso Lopez Caballero with his wife Mrs. Josefina Andreu Roca, Ambassador Extraordinary and Plenipotentiary of the Dominican Republic Frank Hans Dannenberg Castellanos and the representative of the Spanish Embassy in Russia Nadia Hasmin Forero Rubio
The guests were greeted by Acting Rector D.S. Somov, vice-rector for scientific and educational work A.S. Kagosyan, vice-rector for educational activities S.N. Zhdanova, head of the international relations department N.V. Barkalova.
The meeting discussed the signing of agreements on cooperation with universities of these countries, as well as coverage of the activities of the university and the Gzhel folk art craft in Latin America. In 2019, an agreement was signed on the study of students at GSU and academic exchange with the Luis Lopez de Mesa National Institute (Villavicencio, Colombia). Cooperation will develop.
Foreign guests talked with students from El Salvador, Cuba, Colombia, Guatemala studying at GSU, who talked about student life, showed their works made in ceramics, and held a master class on painting porcelain.
The stay of foreign guests also included a cultural program. Associate Professor of the Department of Fine Arts and Folk Artistic Culture I.V. Korshunova took an excersion of the university, museum, educational and production workshops, where guests could see the process of creating porcelain from the transformation of liquid kaolin into a product with the national Gzhel ornament.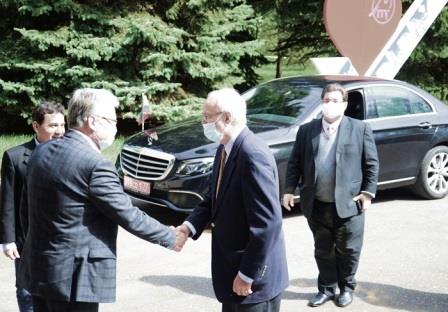 The head of the university, Doctor of Pedagogy D.S. Somov welcomes Ambassador of Colombia Alfonso López Caballero and Ambassador of the Dominican Republic Frank Hans Dannenberg Castellanos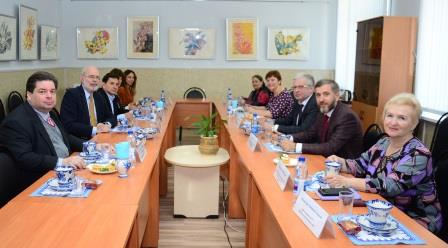 Discussion of prospects for cooperation with universities in Latin America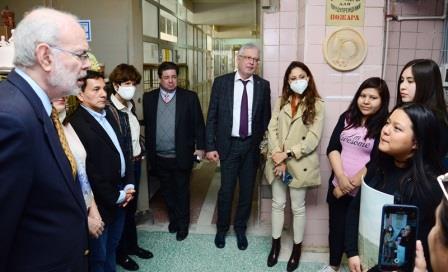 Daniela Coy (far right), second year student at the Institute of Fine Arts and Design, is from Colombia and is successfully mastering the curriculum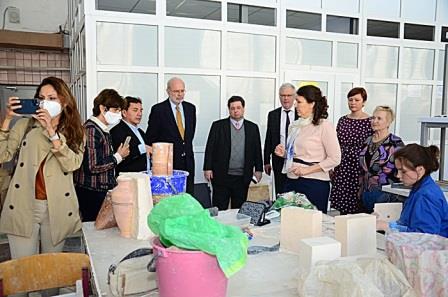 Associate Professor of the Department of Fine Arts and Design I.V. Korshunova conducts an excursion to educational and production workshops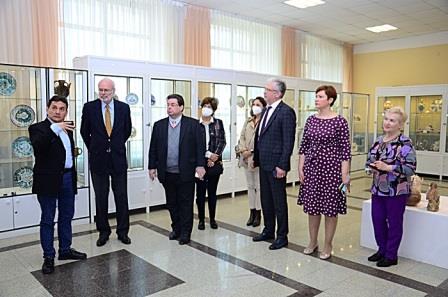 In the Museum of Decorative and Applied Arts of GSU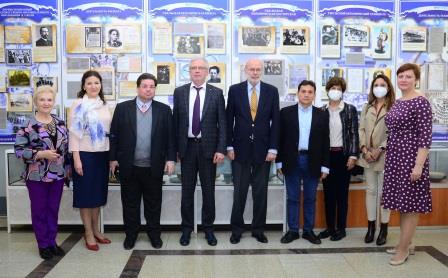 Photo for memory
L.R. Khismatullina,
International Relations Specialist