From June 4 to June 7, 2021, the University hosted the III High School Closed Qualifying Championship according to WorldSkills standards.
WorldSkills is an international non-profit association dedicated to raising the status and standards of professional training and qualifications.
Russia joined this project in 2012. Gzhel University became the venue for the championship for the third time. This year, the championship is held in four competencies: "Tourism", "Hotel administration", "Teaching English in a distance format", "Estimate business".
During the opening ceremony of the championship, the Acting Rector, Doctor of Pedagogy D.S. Somov, wishing to speak honestly, responsibly and professionally. Moderator of the WorldSkills project at GSU, Associate Professor of the Department of Theory and Management I.A. Astafieva congratulated the participants and experts on the start of the championship and took the oath of the World Movement of Young Professionals.
Three days of the championship were filled with hard work, vivid impressions, heated discussions and excitement. For example, on June 5, participants in the "Estimated business" competence performed the calculation of the scope of work and the preparation of a local estimate, acts of acceptance of work performed, as well as a general journal of works on a competitive assignment. The knowledge gained during training at the construction department of the GSU college helped the team to successfully cope with the tasks. In the competence "Tourism", according to experts, the most time-consuming task fell on June 6th. And it was also successfully completed.
All participants of the championship showed a high level of training and professional skills. No one was left as a loser, because each got a unique experience and vivid impressions. The experts summed up the results, and on June 7, at the closing of the championship, the names of the winners were announced.
Acting rector D.S. Somov congratulated the participants on the successful holding of the championship and presented diplomas and certificates to its winners, experts and organizers. The awarding ceremony was attended by the director of the tourist enterprise LLC "Agat - VM" V.А. Buchenkov.
The closing ceremony of the championship was bright. Incendiary and enchanting performances were performed by young dancers under the guidance of a teacher of additional education from the Ramensk Center for the Development of Creativity of Children and Youth D.V. Kropivnitsky. Melania Zheneyeva, Valeria Bekmansurova, Yulia Molotkova, Nikita Vorotnikov and Vasilisa Synkova, talented students of the Department of Culture and Art of the GSU College, delighted the audience with cheerful songs and original dances.
The start of WorldSkills 2021 at the university turned out to be interesting and original.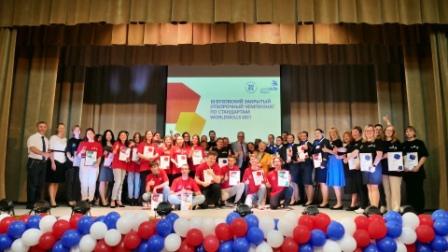 Participants and organizers of the III High School Closed Qualifying Championship according to WorldSkills standards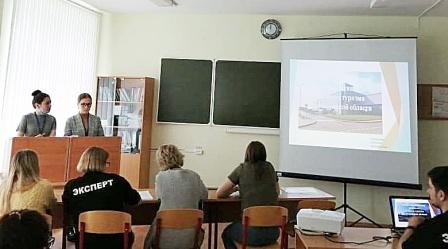 Participants and experts of the competence "Tourism" at work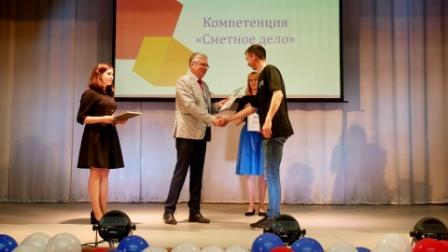 Giving awards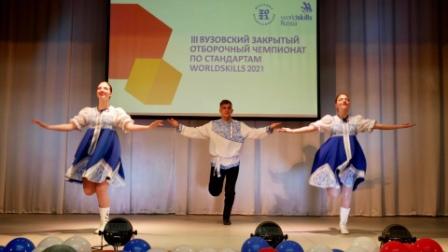 The closing of the championship was bright and festive
M.V. Potulova,
Deputy Head of the Department of Educational Work