June is a hot time at the university, because this is the time of exams and the defense of diplomas. Excited students fill the classrooms and corridors of the university, and the admission committee is already storming the applicants. And all this during the exacerbation of the epidemiological situation!
Acting Rector of the University D.S. Somov turned to the team in connection with the situation. The appeal was recorded against the background of the memorial pedestal of ceramic masks "The Voice of the Look", which was installed on June 1, 2021 as a gratitude to the artists of Gzhel and Italy to doctors for their resilience and will to defeat the pandemic and in memory of the victims of COVID-19. (The same pedestal was unveiled on September 8, 2020 in Milan).
But it has not yet been possible to defeat the covid, an unexpected outbreak of the disease may lead to new victims. To prevent this from happening, you should not neglect the requirements that are established at the university and in other organizations in Moscow and the Moscow region.
The Governor of the Moscow Region Andrei Vorobyov signed a decree that amends the restrictive measures in force in the Moscow Region to counter the spread of coronavirus infection.
Organizations are obliged not to allow citizens who do not comply with the mask regime into buildings and premises. Therefore, we urge everyone who is now compelled to attend university due to duty or study, to observe the mask regime without indulgences and exceptions.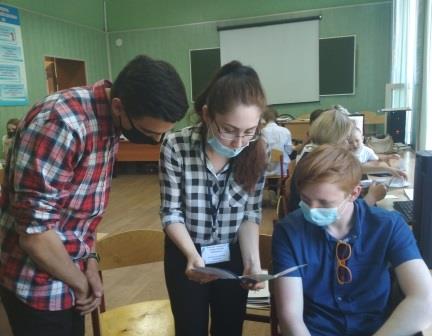 At the admission committee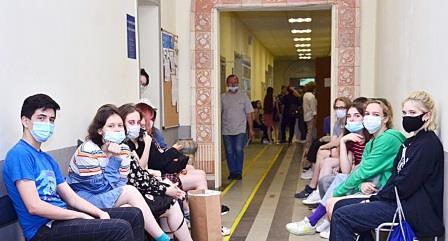 Applicants awaiting consultation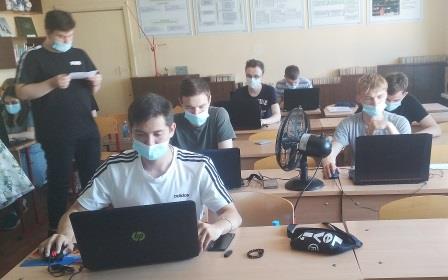 Students of the construction department in the classroom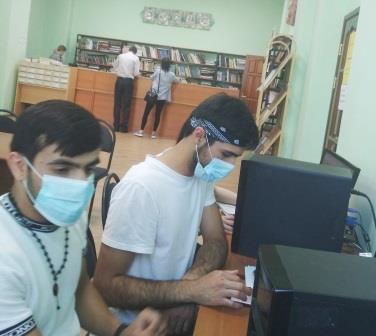 In the university library
Media center