On September 1, 2021, Knowledge Day at the university was held in order to prevent coronavirus according to a special program. But this also had its advantages: the holiday lasted the whole day.
Freshmen gathered by departments and areas of training in the courtyard of the academic building: in the morning - college students, in the afternoon - students of the Institute of Fine Arts and Design and the Institute of Social and Humanitarian Education. Then each group, together with the volunteers, went to the assembly hall, where everything was prepared for the first acquaintance and congratulations.
The freshmen, for whom a new, very important stage of life begins on this day, were congratulated by the acting rector, Doctor of Pedagogy D.S. Somov. The head of the administration of the Ramensky city district V.V. Nevolin, chairman of the council of deputies of the district Yu.A. Ermakov, deputy head of the Ramensky urban district O.B. Egorova, Chairman of the Committee for Culture and Tourism M.G. Rogatina, chairman of the committee for sports and youth policy L.V. Savin Director of the Novokharitonovsky Territorial Administration N.A. Shirenina. The university actively participates in many youth activities implemented in the region, therefore, meetings with the heads of regional and municipal authorities at the university have become a tradition.
In the past academic year, GSU students became laureates of all-Russian and international competitions, festivals, exhibitions: "Your move", "Young talents", "My country is my Russia", "Professional internships 2.0", "My initiative in education - 2021", "Design Space", "My Legislative Initiative" and others. University teams successfully performed in the National Interuniversity Championship "Young Professionals" WorldSkills Russia and were awarded a gold medal in the competence "Geodesy", a silver medal in the competence "Entrepreneurship" and a medallion "For professionalism" in the competence "Tourism". Maria Petrova became the winner of the All-Russian competition to create an original logo for the election campaign for the election of deputies of the State Duma of the eighth convocation.
For many graduates, the years of study at Gzhel University have become the basis of not only professional, but also personal development. Studentship is a bright, unforgettable time, a time of discoveries, dreams, creativity. The university has created all the conditions for a successful study and an interesting life. Knowledge Day does not end on September 1; it is a holiday that is always with us!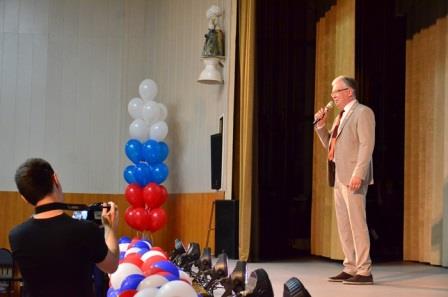 Parting words of the acting rector D.S. Somov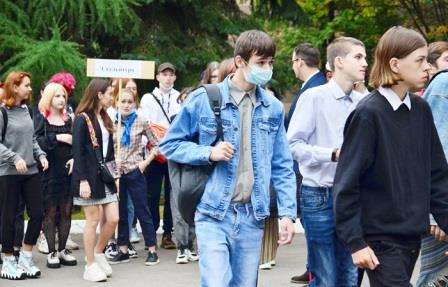 Traditional gathering of freshmen in the courtyard of the academic building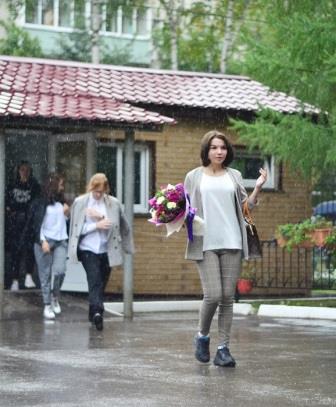 Rain is not a hindrance to the holiday!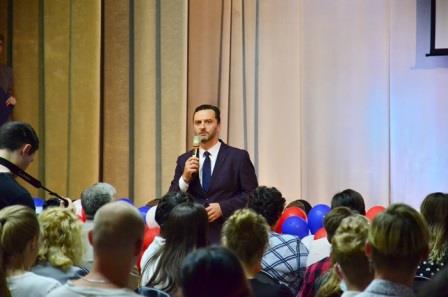 Speech by the head of the administration of the Ramensky urban district V.V. Nevolin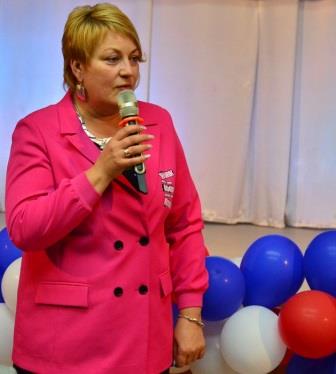 Congratulations from the Deputy Head of the Ramensk Urban District O.B. Egorova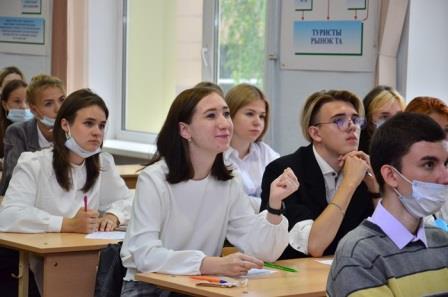 Knowledge Day doesn't end on September the 1st!