On October 7, 2021, the university administration and colleagues warmly congratulated the director of the Institute of Fine Arts and Design, Professor of the Department of Decorative and Applied Arts and Design G.P. Moscovskaya, Honored Artist of the Russian Federation, member of the Union of Artists and the Union of Designers of Russia.
Galina Petrovna was one of those young artists who revived art training at the Gzhel silicate-ceramic technical school. As you know, the specialty Artistic ceramics in 1962 was transferred to the Abramtsevo Art School, and only in 1982 at the Gzhel technical school was opened the specialty Decorative and Applied Arts and Folk Crafts. Galina Petrovna by that time graduated from the faculty of monumental-decorative and decorative-applied art of the Stroganov Higher School of Industrial Art and, together with her husband, V.D. Moscow, worked in the creative group of the production association "Gzhel". She agreed to go to teaching at a technical school and successfully combined her teaching activities with creative work.
Developing the traditions of famous researchers of the Gzhel craft, artists and teachers A.B. Saltykova, N.I. Bessarabova, L.P. Azarova and others, G.P. For 38 years, Moskovskaya, together with her colleagues, has created an art school recognized all over the world today. It is thanks to the high level of education at the university and its direct connection with the craft enterprises that the craftsmen create highly artistic products that are popular all over the world. Galina Petrovna's students work not only in Gzhel and in various Russian regions, but also in many countries of the world. Among them there are many laureates of all-Russian and international competitions, Olympiads, festivals, heads of ceramic enterprises, famous artists and craftsmen. Author's works of G.P. Moscovskaya are presented in art museums and private collections.
Galina Petrovna's colleagues decorated her personal holiday with dear memories, words of gratitude and good wishes.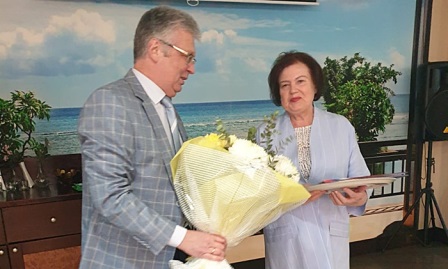 On behalf of the team G.P. Moskovskaya was congratulated on the anniversary by the acting rector D.S. Somov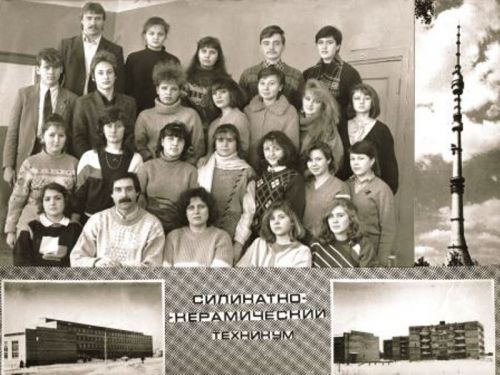 Galina Petrovna and Vladimir Dmitrievich Moskovskiy with the first students of the art department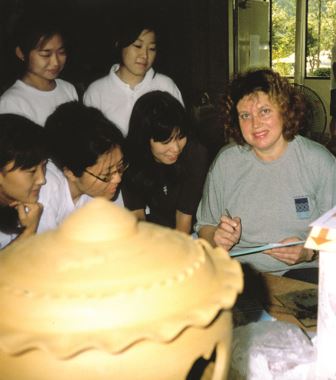 Master class by G.P. Moscovakaya at the International Ceramics Festival in South Korea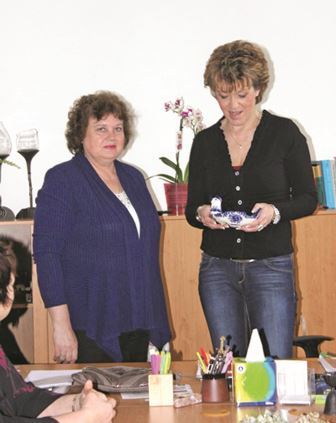 With the director of the Higher Special School Yana Rulkova in Turnov (Czech Republic)
With the Minister of Education of El Salvador Carlos Mauricio Kanjuro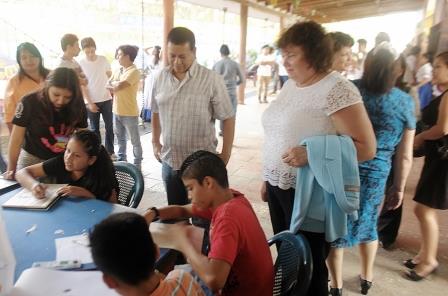 With the Mayor of Panchimalco Mario Melendez Portillo at the Youth Creativity House (El Salvador)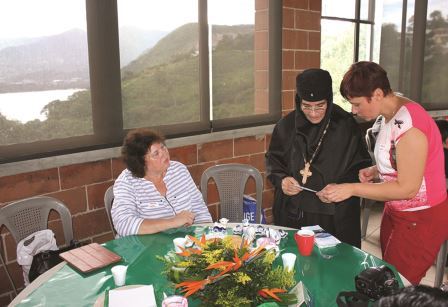 Conversation with the abbess of the Holy Trinity Orthodox Monastery Ines Ayyau Garcia about the education of her students at the university (Guatemala)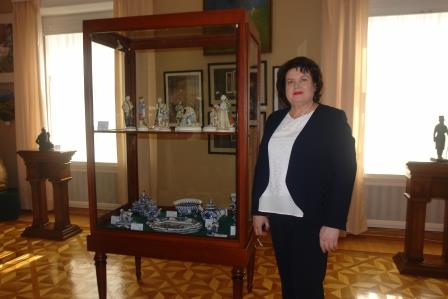 At the opening of the exhibition of works by teachers and students of GSU at the Palace of the Rumyantsevs and Paskevichs (Gomel, Belarus)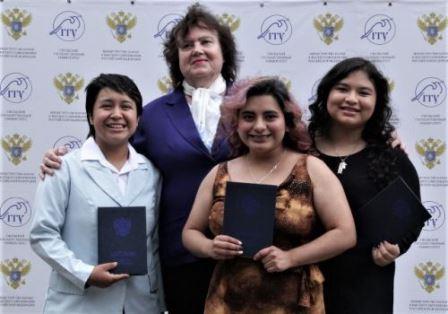 With graduates from Guatemala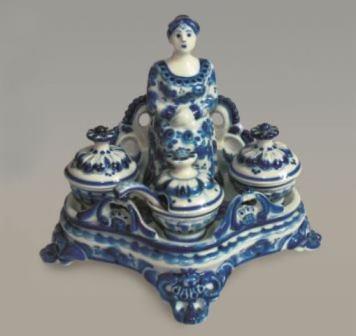 G.P. Moskovskaya, V.D. Moscow. Decorative composition "Hostess". Porcelain, cobalt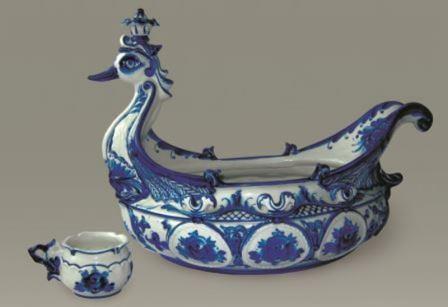 G.P. Moskovskaya, V.D. Moscovskiy. "Ladya". Porcelain, cobalt